Alfa Laval – a world leader in heat transfer, centrifugal separation and fluid handling – has signed an agreement to sell its heat exchanger systems business, currently part of the Greenhouse division, to the NIBE Group. The closing of the agreement is expected during the second quarter of 2018.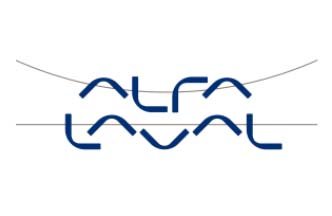 The heat exchanger systems business has been a part of Greenhouse since 2016. It was moved there, along with a few other selected product groups, to give it the best possible conditions to improve its performance. The strategy has proven to be successful and the heat exchanger systems business reported revenues of SEK 300 million in 2017.
"This business has indeed improved throughout last year," says Tom Erixon, President and CEO of the Alfa Laval Group. "However we concluded that it would have even better opportunities to develop under the ownership of the NIBE Group. NIBE Group is a solid player with a dedicated focus on the HVAC industry – and the heat exchanger systems will be a valuable complement to their current portfolio."
"With the acquisition, NIBE Climate Solutions gets a high-quality product complement with good business opportunities within the district heating market, while providing positive synergies with NIBE's heat pumps, says Gerteric Lindquist, CEO of NIBE Industrier. "It is also valuable and positive that the management and employees in the heating and cooling business will continue their employment in the NIBE Group."
The agreement to divest the heat exchanger systems business to the NIBE Group will impact in total about 60 employees based in Sweden, France, Russia, Czech Rep, Finland, UK and Slovakia. These employees will continue their employment in the NIBE Group as per closing date of the transaction.
Alfa Laval will continue to develop and produce heat exchangers for the HVAC market, including the district heating application, where Alfa Laval's technology and products are considered to be a reference solution. NIBE Group will remain a customer to Alfa Laval also after the divestment.
Please share the news