Americold Realty Trust, operator of temperature-controlled warehouses, announced two new additions to its leadership team.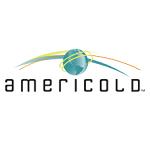 Jay Harron has joined Americold as its Chief Investment Officer. Mr. Harron is responsible for the identification, assessment, negotiation, closing, and integration of all acquisitions, mergers and strategic partnerships. He brings over 20 years of experience in real estate, private equity and investment banking. In his former role as Co-founder and President of Metro Storage International (MSI), he led all elements of international investment and the creation of a new self-storage platform in Brazil. In addition, as Managing Director of Capital Markets for Metro Storage, Harron assisted with capital raising and theformation of programmatic joint venture partnerships with institutional investors. Prior to Metro Storage, Mr. Harron was Senior Vice President, Investments for Equity International (EI), the Sam Zell-founded private equity firm that focuses on direct investments in real estate-related operating companies globally.

Scott Henderson has joined Americold as SVP, Capital Markets, Treasury and Investor Relations. Mr. Henderson serves as the Treasurer and is responsible for debt originations and the overall liquidity of the company. He brings over 17 years of experience in corporate finance, mergers & acquisitions (M&A), investor relations, and strategic planning. In his former role as Senior Vice President in the REIT Finance Group at Citizens Bank, Mr. Henderson provided financing solutions and generated M&A ideas for clients. As Senior Vice President/Head of Capital Markets at DDR Corporation, he led a capital markets team in raising common and preferred equity, public bonds, unsecured bank debt, secured mortgages, mezzanine financing,construction loans and joint venture equity.

"Americold is building a strong leadership team to help propel the company forward," said Fred Boehler, President and Chief Executive Officer of Americold Realty Trust. "I welcome these leaders to their new roles and look forward to working with them to drive growth for our customers and company.
Please share the news