Ingersoll Rand has joined 100 global organizations on Thomson Reuters' third annual Diversity & Inclusion (D&I) Index.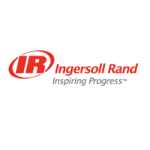 This is the first year that Ingersoll Rand has been recognized by Thomson Reuters as leading the way in embedding diversity and inclusion into its company strategy. It has been ranked number 37 and is one of only three industrial companies to be named.

"We strive each day to build an environment that is inclusive and respectful at its core. When people feel a sense of belonging, they aremore engaged and deliver stronger performance. This creates a virtuous cycle of success for our people, customers, shareholders andcommunities," said Michael W. Lamach, chairman and chief executive officer at Ingersoll Rand. "We believe that our ongoing investments in people, development, engagement and culture set us apart. We're excited to be recognized as a leader in these efforts.

The company has focused on creating an engaging, inclusive culture that fosters innovation, placing as much focus on culture as it does on growth and execution. Some of these areas of emphasis are creating inclusive leaders and teams; fostering a globally diverse workforce; creating a progressive and inclusive environment; and connecting customers and suppliers.

Ingersoll Rand has also made public commitments to Paradigm for Parity, to bring gender parity to its leadership structure by 2030, and to the CEO Action for Diversity & Inclusion, the largest CEO-driven business commitment to advance diversity and inclusion in the workplace.

The D&I Index, launched in 2016, ranks the top 100 publicly traded companies globally with the most diverse and inclusive workplaces, as measured by 24 metrics across four key categories: Diversity, Inclusion, People Development and News Controversies. The Index is then calculated by weighing each metric based on importance in the market and how each company compares with its peers.
Please share the news