The IOR Technical Committee has now published two new guidance notes: GN29 – BS EN378:2016 Summary of Changes.

This Guidance Note explains the role of the BS EN378 "Refrigerating systems and heat pumps. Safety and environmental requirements" safety standard and highlights the most significant changes introduced since the last version was published in 2008.
GN30 – Confined Spaces Regulation.
This note draws the attention of contractors to the need to identify specific risks and to assess whether such a space should come within the scope of the Confined Spaces Regulations 1997 or not and to consider definitions, permits to work and relevant Approved Codes of Practice available from the HSE.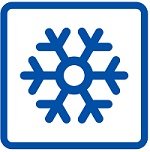 Please share the news