Chocolate's an unusual choice of finish for a fridge will find a fully functioning chocolate covered counter refrigerator at Foodex 2018.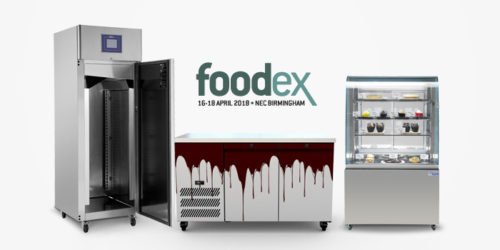 The chocolate fridge is certain to create a buzz – especially as it's being used by expert chocolatiers demonstrating their craft on the stand. In fact the fridge is a Jade two-door counter and, contrary to appearance, it's just as robust as any other Williams product, thanks to its stainless steel construction. The striking chocolate exterior comes courtesy of Williams' Chameleon service, which uses a vinyl wrap to turn a fridge or freezer into just about anything – from a brick wall to a work of art to a block of chocolate.
The Chameleon vinyl meets all food hygiene requirements, is heat resistant from -40°C up to 140°C and has been awarded a BI fire rating. "Chameleon has the ability to make a stunning point of sale statement that will really catch the customer's eye and help generate business," says Martin Laws, Williams' marketing manager.
The PC900 pastry chiller on display is another eye-catching product. Featuring an attractive curved glass front and glass side panels, it chills and holds goods like cakes, croissants, pies and open sandwiches in peak condition.
Williams Refrigeration offers a comprehensive range of commercial refrigeration including specialist bakery equipment, merchandisers, coldrooms, gastronorm cabinets and counters, and blast chillers.