The Eliwell Coldface range of temperature control products for cold rooms has been expanded with the new IDPanel 978 line of certified electrical panels. This new series delivers the same easy use and highly rated technical features of the IDPlus controller, plus the capabilities of an electrical panel designed, tested and certified according to European directives.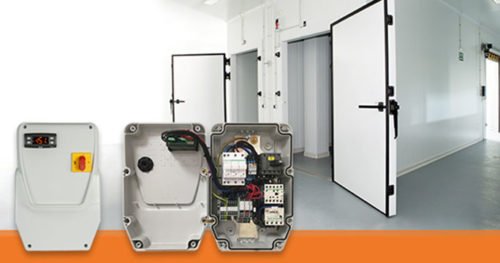 The IDPanel 978 series comprises four models covering a broad array of applications: control of cold rooms with single-phase and three-phase condensing units and defrost heaters, incorporating compressors with a current absorption of 5 to 11 A. As with all products in the Coldface family, IDPanel 978 can be connected via the Televis range to Eliwell monitoring and remote management systems, as well as to third-party systems by means of the Modbus protocol. IDPanel 978 can be set up even quicker with the Device Manager and Unicard accessories, which allow fast and convenient programming of parameters from a PC.


IDPanel 978
- Complete management of single-phase or three-phase cold rooms - Control with thermal switch for compressors up to 4.5 HP - Control of single-phase or three-phase defrost heaters up to 2.4 kW The CE certified electrical panels in the IDPanel series ensure complete management of single-phase and three-phase cold rooms.
Technical
- Product certified CE according to standards EN61149 and EN60204 - Management of compressors up to 4.5HP with thermal switch - Management of single-phase or three-phase defrost heaters - Connectible to Televis and Modbus controller systems Electrical panels with CE certification according to directives EN61149 and EN60204 for cold room control. Single-phase or three-phase versions with control of compressors up to 4.5HP and electric heaters up to 2.4kW. The panels are equipped with IDPlus electronic control to control all parts of the cold room, including compressor, defrost, evaporator fan, light, door switch and pressure switch. Moreover the panels are equipped with remote switches and other switches required by the Schneider Electric manufacturing standard. The strong self-extinguishing ABS casing comes with a practical disconnector on the front of the panel.
Read More
Please share the news