The event is highly regarded as Vietnam's most important international exhibition on heating, ventilation, air-conditioning, air filtration and purification, refrigeration system, pumps, compressors and related systems. Event will held at Saigon Exhibition and Convention Center (SECC), Ho Chi Minh City, Vietnam.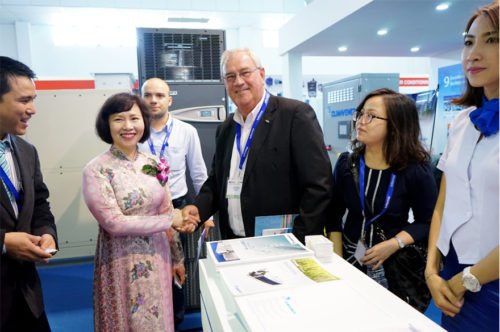 The exhibition is a geo-clone of the regionally established HVACR/PS Southeast Asia show in Indonesia, and features a comprehensive showcase of the Heating, Ventilation, Air Filtration & Purification, Air Conditioning, Refrigeration, Pumps, Valves & Compressors.

A shift towards a greener environment
The air-conditioning and refrigeration market is gearing towards energy efficient practices in recent years. Originally motivated by increasing costs, manufacturers and suppliers are now driven by an increased awareness of environmental issues. Buyers in the industry are also investing in greener products and technology to reduce their carbon footprints. Apart from investing in environmentally-friendly practices, companies are looking to innovation to expand the energy-saving potential of their business. With an increasing focus on creating a greener environment, the return of HVACR/PS Vietnam will see a gathering of like-minded exhibitors and buyers.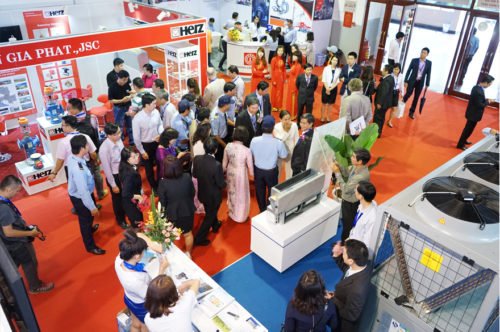 Key Event Highlights
On-floor Industry Forum–Various manufacturing and national development initiatives to be uncovered in this session. Learn about future industry trends, gain invaluable insights and useful networking opportunities – all that cannot be missed.
Technical Seminar Presentations by the Exhibitors – To be held on all three days of the event, the technical seminars are a valuable learning resource for all visitors of the show. It provides an opportunity to get close to the exhibiting companies and understand the exhibitors' products and technologies.
Industry Networking Reception – This feature is an exciting and effective way to meet leading industry leaders, decision makers & corporate financiers, providing you with the opportunity to network, discuss investment opportunities and create joint venture partnerships.
Read more
Please share the news