The stunning takeover, confirmed on 1st March 2017, gives First Choice access to the largest in-stock inventory of OEM parts on the Planet. It could also open up new avenues of business for the company in Europe and potential new partnerships with global brands. Established in 1999 First Choice Group has established itself as the UK's unrivalled one-stop-shop for catering and refrigeration spares. In May the company will be relocating operations to a new multi-million pound state-of-the-art building on Staffordshire's exclusive Kingswood Lakeside site. Director John Whitehouse said the decision to sell the business was a difficult one but one taken with the future very much in mind to benefit First Choice Group customers and manufacturers. First Choice Group will continue to operate under its existing brand with John Whitehouse as Managing Director and Carl Bate as Director of Procurement and Logistics. Chicago based Parts Town was established in 1987 as a restaurant equipment parts distribution business designed to support local field service companies with the parts required to support their customers. It is now the dominant industry force, recognized by Inc. Magazine for six consecutive years as being one of the fastest-growing privately held companies in North America. Major chains and leading manufacturers have selected Parts Town as their primary or exclusive parts distribution partner as a result of its absolute commitment to OEM parts, unique technology and superior customer experience.


A Strong Commitment to Customers
In January First Choice Refrigeration Spares was highly commended in the Wholesaler/Distributor of The Year category at the 2017 National ACR & Heat Pump Awards. And now, as a finalist in the same category in the forthcoming ACR News Awards, the company is targeting another year of acclaimed success. Finding spare parts for commercial refrigeration equipment can be both time consuming and expensive, in some cases the manufacturer may no longer be in business. "First Choice Refrigeration Spares Ltd can supply spare parts for refrigeration equipment from all the major manufacturers across Europe and North America as well as difficult to locate spares from some of the industry's lesser lights," adds Steve With its move to new multi-million pound premises now just weeks away and wheels in motion for extending its provision of engineer based training, First Choice Group is confident 2017 will see its refrigeration division hit even greater heights.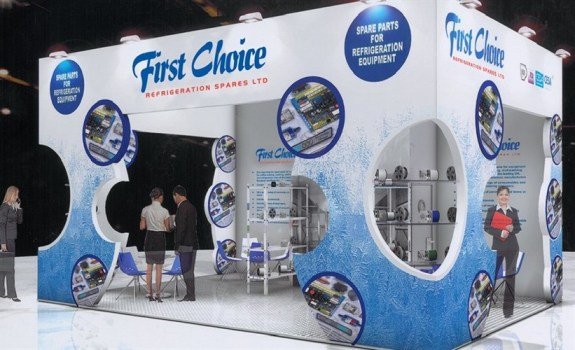 Read More
Please share the news