Read the overview of new products for refrigeration and air conditioning at AHR Expo 2020.
ASHRAE Celebrates 125th Anniversary
The leading international companies presents new products at AHR Expo on February 3-5 at the Orange County Convention Center in Orlando Florida:
If you didn't find your press release please send
on our email
.
Attend AHR Expo
Bacharach
Booth 3243
Bacharach will exhibit solutions for ASHRAE 15 refrigerant safety compliance, combustion & emissions analysis, leak rate reduction, VRF leak detection for occupied spaces and refrigerant gas analysis and dentification. Bacharach will be exhibiting these solutions in booth # 3243 with Neutronics for the first time since the acquisition in July of 2018.
ASHRAE 15 Safety Compliance
The MGS-400 series gas detectors are for refrigerant safety applications inside mechanical rooms, freezers, cold rooms and warehouses. The entire portfolio of products, from the MGS-408 centralized controller and the MGS-550 dual gas detector, to the innovative infra-red sensing technologies of the Multi-Zone and MGS-250, there are complete solutions to comply with ASHRAE 15 and 378. With integrated strobes & horns, and fault & alarm relays, analog outputs and Modbus interface can be configured to interact with building automation systems. Ease of configuration and calibration is enhanced with the mobile app.
Features include:
Supports regulatory compliance with ASHRAE 15
Audible/Visual alarms with High/Low alarm levels
Flexible deployment for standalone detection or multi-detector systems
Engineered for refrigeration applications to -40°C
Intuitive configuration for fast installation and set-up with a mobile app
Audit trail and field calibration certificates through the mobile app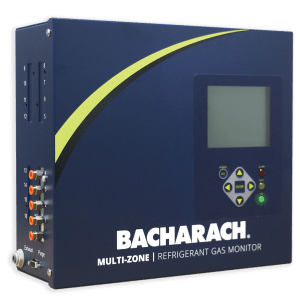 Leak Rate Reduction
The HGM-MZ refrigerant monitor supports at 1 PPM refrigerant leak detection, enabling grocery stores, food processors, and cold storage providers to detect extremely low refrigerant level leaks, thereby saving money on expensive refrigerant and improving energy efficiency of refrigeration systems.
Features include:
Automated Leak Detection
1 PPM minimum detection level
Accurate detection of 60+ refrigerants
Up to 16 sample zones per monitor
Digital and analog communications


Baltimore Aircoil Company
Booth 2321
Baltimore Aircoil Company (BAC) will showcase several innovative products at the 2020 AHR Expo. Showcased products will include the Nexus Modular Hybrid Cooler, TrilliumSeries Adiabatic Products, the HXV Hybrid Cooler and the Series 3000 Cooling Tower with the ENDURADRIVE™ Fan System.
The Nexus Modular Hybrid Cooler, a finalist in the Cooling category of the 2020 AHR Innovation Awards, will be featured in BAC's booth. The Nexus Cooler is the world's first intelligent, plug-and-play, modular, hybrid fluid cooling system for HVAC and industrial applications. It has been engineered to simplify system design and installation for engineering and contracting professionals. Compared to traditional fluid coolers, Nexus Coolers are up to 8 feet shorter, have a 40 percent smaller footprint and are 35 percent lighter. In operation, the Nexus cooler automatically balances water and energy savings to provide the lowest total cost of ownership. New this year are optional design features for additional layout flexibility and local code compliance.
BAC will also feature its TrilliumSeries Adiabatic Products, which combine the best of wet and dry cooling to optimize energy and water savings for the commercial and industrial refrigeration industries. New this year are fluid cooler models for low-charge refrigeration applications, CO2 models with higher thermal performance as well as higher-capacity models. With thousands of installations worldwide for CO2, HFC, Ammonia and fluid cooler applications, these products have proven that they deliver up to 44 percent energy savings compared to traditional air-cooled products.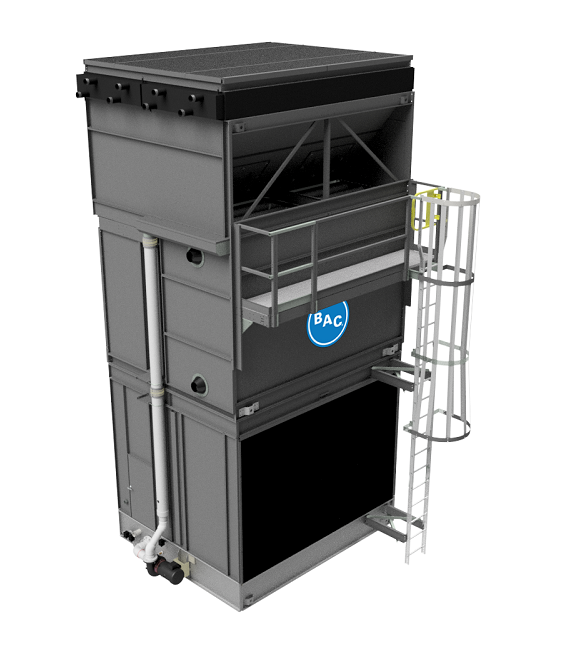 In BAC's immersive virtual-reality setup, BAC will showcase the HXV Hybrid Cooler, a finalist in the Green Building category of the 2020 AHR Innovation Awards. The HXV cooler offers the best of both evaporative and dry cooling in a water-saving and energy-efficient solution. Perfect for data centers, industrial, manufacturing, and commercial HVAC applications, the HXV cooler is up to 60 percent more energy-efficient than air-cooled systems and offers up to 70 percent water savings compared to traditional fluid coolers.
Lastly, the Series 3000 Cooling Tower featuring the ENDURADRIVE™ Fan System will also be showcased in BAC's immersive virtual reality setup. The Series 3000 leads the industry with trusted reliability and efficiency in a crossflow configuration, which is ideal for easy maintenance. The ENDURADRIVE Fan System – the only factory-installed, variable-speed, direct-drive solution for modular evaporative cooling equipment – provides unmatched reliability, lowest maintenance and lowest cost of ownership when compared to traditional drive options. To deliver best-in-class durability and longevity, a variety of premium material of construction options including EVERTOUGH™ Construction, TriArmor® Corrosion Protection System are available and will be featured in BAC's booth.
Carel
Booth 6861
CAREL USA, Inc. will be showcasing the latest developments in energy and efficiency solutions for a wide range of HVAC/R applications during the AHR Expo in Orlando, Florida from February 3rd to February 5th, Booth 6861.
CAREL's experience and knowledge of meeting the performance and energy needs required in missions critical environments will be showcased during the expo, with a special interest in Healthcare applications and adapting to the new ASHRAE 170 guidelines. Notable solutions will include the CAREL'S IAQ System, the newest offering for continuous air quality wireless monitoring, guaranteeing high air efficiency and quality in healthcare facilities to reduce contagions and improve Patient Outcomes while at the same time providing Energy Efficiency and cost savings.
Adiabatic and evaporative cooling solutions for data centers will be on display. The humiSonic and humiFog solutions help meet design engineering requirements on performance and energy requirement for application of any size.
For high efficiency commercial chiller and heat pump units with DC and scroll compressor, the μChiller provides integrated management of BLDC compressors and electronic expansion valves, integrated connectivity to supervisory systems and a dedicated app for installers and/or maintenance technicians.
The boss and boss-mini, local system supervisors for commercial refrigeration, data centers and light HVAC applications, will also be present at the expo. From one single access point, boss/boss-mini monitors sites in real time, using maps and intuitive displays to show data on all the refrigeration and air-conditioning units, lighting and energy consumption. The entire boss range is integrated into the CAREL enterprise remote monitoring service proposal, RemotePRO which will also be demonstrated at the expo.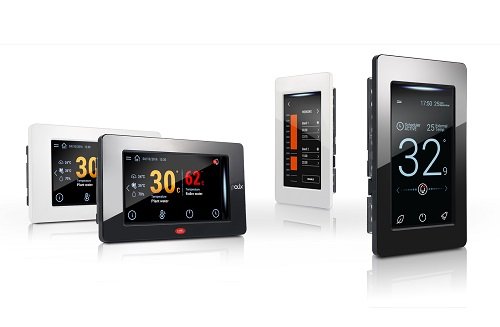 Enhancing these offerings are CAREL's newest expanded range of touchscreen displays, expanding the pGDx offering to 7", 10" and 15" guaranteeing a modern and effective interactive user experience. Simplifying access for improved performance that is smooth and responsive, communicating wirelessly between both the control networks and any external devices. The display can also be used as a Wireless Access Point or as a Wireless Client Station making data control even easier.
CAREL will be complementing its HVAC offering with a full line up of refrigeration based solutions for both the retail and foodservice sectors.
CAREL will display 2 solutions for refrigerated case applications. Heos Sistema, a micro-distributed water loop based system, enables significant energy savings, refrigerant charge reductions, and superior temperature stability. Complementing this offering is the MPXone, a parametric control solution for the management of remote showcases. The MPXone reinvents the user experience through NFC and Bluetooth connectivity options that revolutionize human-machine interaction in the refrigeration market with a dedicated app for mobile devices (APPLICA).
Lastly, Heez, the high-efficiency controls for beverage cooler applications utilizes the continuous modulation of variable-capacity rotary compressors, combined with an advanced control system that includes self-adaptive and machine learning algorithms. Utilizing this technology, CAREL has demonstrated this solution can overcome the current DOE requirements for this application by over 50%.
Cielo WiGle
Booth 966
Cielo WiGle Inc. announces exciting smart features in a major updated app release. The newly introduced features are geared towards energy savings and the convenience of the end users.
The new features work with all smart AC controls being offered by Cielo with the exception of "Temperature Range Control", which works only with Cielo Breez Plus.
Here is the brief summary of newly released smart features set:
Temperature Range Control: Cielo Breez Plus Temperature Range Control gives users the flexibility to set a temperature range of choice. Set a minimum and maximum value so that AC runs within that range. The set range is locked and can only be disabled by the authorized user helping ensure energy savings, especially suited for the hospitality industry.

Comfy Mode: lets user set temperature & humidity-based triggers to personalize the operation of AC. Helps automatically change AC settings to maintain room temperature or humidity.

Auto Remote Detection: Apart from manual selection of the AC remote type and brand, now users can also automatically detect their AC's remote control during registration. The new feature adds to the convenience and ease of initial setup and registration.

Temperature & Humidity Calibration: Users can now calibrate temperature and humidity via Cielo Home App. If there is a discrepancy between the in-built device sensors, and of an independent temperature/humidity gauge, the device can be calibrated to match that of the independent sensor, thus providing the reading desired by the user.
Apart from these new features, following existing features make Cielo smart devices the ideal choice for consumers to control any brand RAC from anywhere:
Smart Home Compatibility: Breez Plus works with both the Google Assistant and Amazon Alexa. Not just simple voice commands but also integrated with their app controls and respective routine settings.

Geo-fencing: Provides location-based controls, allowing the air conditioner to automatically turn on with your preferred AC settings or turn off depending upon proximity of the user from the smart controller.

Smart Scheduling: Set schedules for your whole day, which automatically change AC settings as per your desire& time. Schedules can be set for up to 7 days.

Remote Backtracking: Smart controller automatically detects actions made through AC's remote control. All such actions are reflected & synced within the app.


CoolAutomation
Booth 892
CoolAutomation will be exhibiting for the first time at AHR 2020, where they will be revealing a Beta version of their new HVAC Service Provision Solution along with their Control Application and Smart Device Integration solutions.
The Service Provision Solution delivers 3 key benefits, including:
Remote HVAC diagnostics and servicing,

Predictive maintenance and system error notification, and

Built-in support for hybrid HVAC deployments.
Remote HVAC Diagnostics allows HVAC professionals to perform initial diagnostics of HVAC faults remotely and save on travel time to customer sites. They can diagnose and troubleshoot issues by analyzing real time and historic technical parameters and error trends. All this remotely from their office.
Furthermore, HVAC Technicians can set rules for identifying system anomalies that may indicate potential system malfunctions. This feature, together with push notifications, delivers a powerful preventive maintenance service offering. In commercial HVAC deployments, it is quite common to find more than one HVAC brand installed in parallel. HVAC support teams now have one a one-stop solution to remotely access such hybrid installations.
Danfoss
Booth 1501
Danfoss will be showcasing numerous products, particularly the three that won AHR Innovation Awards: the Interlaced Microchannel Heat Exchanger or iMCHE (Cooling category), the Turbocor TG490 compressor (Green Building category), and the CO2 Adaptive Liquid Management or CALM Solution (Refrigeration category).
Also featured at the booth will be our line of VLT variable-frequency drives that are suitable for installations that require protection against rain or splashing water and can be installed directly into the equipment location without an additional protective enclosure. .
For our heating industry customers, the RA2000 thermostatic radiator valve will be on display to improve system efficiency. AB-QM pressure independent control valves improve flow performance, increasing energy efficiency, and has a proven track record of performance and reliability.
Sondex, Danfoss' AHRI-certified plate heat exchanger, is back for its second AHR Expo showcase. Be impressed by the size and performance capabilities.
Making its debut, our new district energy transfer stations, offering customized, professionally designed and fabricated stations like you have never seen it before.
Several of the innovations and solutions that will be on display combine to give OEMs an immediate boost in part-load efficiency. Some of the components can achieve savings of more than 15% on their own, helping OEMs meet the more stringent 2023 IEER regulations.
The Danfoss iMCHE enables several circuits to share the heat transfer area in a single coil, improving part-load efficiency by more than 20%, maximizing heat-transfer efficiency, and reducing refrigerant charge in a compact shape which minimizes weight.
The third-generation VZH variable-speed inverter scroll has a higher part-load performance and wider operating map than ever before. They range from 4 to 26 TR, which can be further expanded to 52 TR in a hybrid tandem, and, like all Danfoss inverter scrolls, now include Intermediate Discharge Valve (IDV) technology for maximum part-load efficiency.
The powerful new MCX15B2 and MCX20B2 controllers are ideal for rooftop use. Enhanced versions of the popular MCX**B units, they offer best-in-class connectivity and safety, along with new compressor control logic for industry-leading VZH inverter scrolls, enabling system designers to get the biggest possible benefit from variable-speed compression in any conditions.
Ultimate flexibility R-410A retrofitting: multi-refrigerant options
With more than half the US population living in a state included in the United States Climate Alliance, many manufacturers are working on two or more rooftop configurations in parallel—one using R-410A, and one using refrigerants with a GWP rating of 750 or less, such as R-452B, R-454B, or R-32. As there is no single, clear R-410A replacement, visitors to AHR Expo 2020 will be able to discuss with Danfoss experts the ways to maximize refrigerant flexibility.
Multi-refrigerant DSH scrolls are qualified for use with refrigerants R-454B, R-452B, R-410A, enabling multi-refrigerant drop-in support while minimizing inventory and redesign requirements. Like Danfoss VZH scrolls, they include IDV technology to improve IEER.
DSH scrolls are just one part of Danfoss' extensive range of multi-refrigerant components qualified for use with low-GWP A2L refrigerants. For example, Danfoss Colibri® electric expansion valves are qualified for use with more than 30 refrigerants—including R-410A, R-32, R-452B, R-454B, and R-1234yf. This flexibility enables manufacturers to benefit from precise liquid injection in a light, easy-to-install format, without a need to redesign their system for each refrigerant. ETS Colibri will also benefit from its own power back module, the EKE2U, to be released later in 2020, to enhance system reliability in case of unplanned system shutdowns.


Dorin

Booth 9413

Dorin has always believed in natural refrigerants, pioneering the research since the 1990's , and attends the upcoming AHR expo in Orlando with its famous Transcritical Co2 compressors range.
The CD Range hasbeen now renewed with the new CD500 range.
A 6-cylindercompressor with a motor power from 50 to 80hp and displacement from 39.8 up to59.5 m3/h , allowing its users the possibility to contain spaces andthe costs of refrigeration systems and/or heat pump by decreasing the number of compressors needed to obtain very interesting results.
The CD500 series is designed bothfor industrial applications but alsofor civil and commercial applications, taking advantage ofthe exceptional energy efficiency of CO2 as a refrigerant.
EFlow
Booth 7451
EFlow will be featuring SMARTPAC highly efficient axial fan systems maximizing airflow performance, and CUSTOMFAN solutions with unlimited configurations.
SMARTPAC modular plug and play fan-packs are designed for industrial and commercial ventilation, refrigeration and heat exchanger applications. New CUSTOMFAN solutions are engineered to deliver the highest flexibility and performance to exceed your application requirements.
Embraco
Booth 4561
Embraco shows innovative refrigeration solutions at AHR including products food service, food retail, merchandisers and aftermarket.
Embraco unveils second generation of condensing units
The new Embraco condensing units portfolio was designed for multiple applications, focused on OEMs, installers and end-users experience by offering a high quality, robust, and efficient option.
Product Features Driving Improved Quality
Painted Coils

Coil U-bend Protection

Cut Out For Disharge Tube Protection

More Robust Packaging

Factory Nitrogen Holding Charged
Product Features Driving Ease Of Service
Wiring Follows National Electric Code

Standard Electrical Connections

All Units Have A Terminal Block And Comply With UL Requirements

Standard Market Components
The company offers 3 different options of features packages, giving the benefit of the choice for the customer to select the level of attributes they want to include in their unit. The portfolio is designed for low and medium temperature applications, using R404A or R134a, and the product range goes from 1/10 to 1 ½ horsepower.
In addition to the second generation of condensing units, Embraco is also showing the following new products and interactive demos:
Innovations In Food Service
By transitioning traditional refrigeration systems to a system like Embraco's variable speed compressor paired with R-290 natural refrigerant, end users receive high energy efficiency, better temperature stability and food preservation, ongoing energy savings and space optimization.
Foodservice products on display at AHR include:
Variable speed compressors and inverters

compact and efficient condensing units with R290
Innovations In Food Retail
When it comes to environmentally friendly and engery efficient cooling solutions for supermarket and convenience stores, the future is in self-contained R290 sealed units. Here are the benefits that are driving this trend:
Flexibility - small format stores

Modularity - micro distribution redundancy

Quick store commissioning - simple and inexpensive installation

R290 - future-proof solution, compliant with regulation trends

Sales area - increase merchandising area and flexible layout

Servicing - safe and can be executed outside stores premises
Innovations For Merchandisers
Embraco's EMC3121U is an optimized compressor designed to operate with natural refrigerants. It has high efficiency and compact size, with the defining characteristics of Embraco's products: reliability, robustness, studiness and quality.
It's the most efficient R290 compressor available for bottle coolers.
Innovations For The Aftermarket
Embraco is sharing its complete aftermarkey portfolio for light commercial refrigeration, including high quality R290 compressors and service parts selection to make finding the right spare part for a project easy.
Emerson
Booth 2101
Emerson will be showcasing its solutions and award-winning products at the 2020 AHR Expo in Orlando, Florida. The company's focus at AHR Expo will be on technology and tools that are redefining comfort, performance, safety and efficiency in the HVACR industry.
Within each section of the booth, Emerson will be focused on showing the industry its vision for the future through its "We See" campaign. The company will also work to educate attendees on current HVACR topics through a series of in-booth and educational track seminars.
Displays will focus on empowering contractors with innovative tools to increase efficiency and prioritize maintenance needs. In addition, the exhibit will show how Emerson can help customers increase uptime while decreasing emergency maintenance through safe and reliable combustion solutions.
Emerson will be focused on helping contractors and industry partners navigate the complexities of the U.S. regulatory landscape. The company will be hosting a HVACR Refrigerants & Regulations Discussion breakfast on Tuesday, February 4 featuring Emerson speakers Rajan Rajendran, vice president, systems innovation center and sustainability; Jennifer Butsch, manager, regulatory affairs; and Ken Monnier, chief technology officer.
Emerson will feature two products named AHR Innovation Award finalists, the Universal Single Stage Furnace Control, a residential controller and the Copeland™ Indoor Modular Solution, a refrigeration management system.
Starting Monday, February 3, visitors to the Emerson booth can gain insights into key industry trends and technologies with a series of in-booth seminars. The seminars will begin at 11 a.m. each day and run over the three days of the show. There will also be seminars conducted in Spanish.
Emerson will be exhibiting the latest innovations from its leading brands, including ASCO™, Cooper-Atkins™, Copeland™, Dixell™, Greenlee®, Klauke®, ProAct™, RIDGID®, Sensi™, Therm-O-Disc™ and White-Rodgers™.
AHR 2020 Innovation Award Finalist - Refrigeration
Optimized for food retail applications using distributed architectures, the Copeland® Indoor Modular Solution offers an alternative to traditional centralized systems. It is purpose-built to address needs of store owner/operators and includes the following features: fast development and rollout of stores, energy-efficient refrigeration, low profile and quiet system, seamless integration of controls & electronics for data management, and enterprise services for food quality and safety monitoring.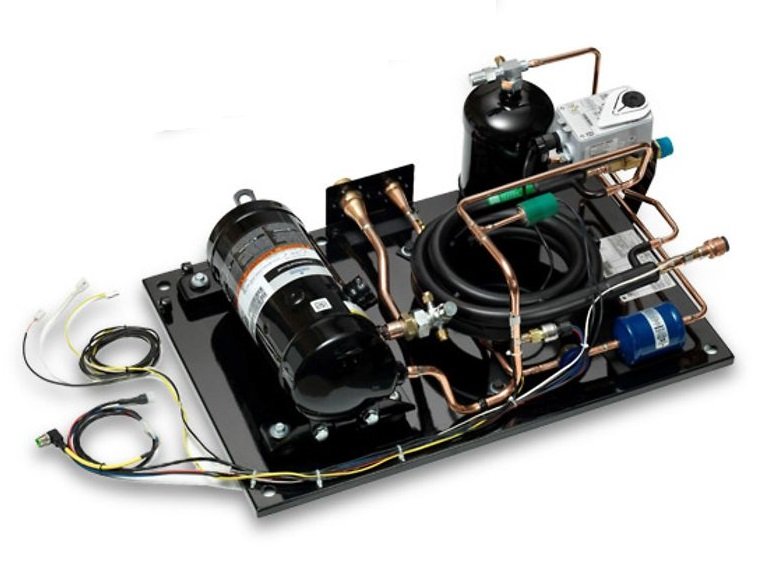 Innova
Booth 5988
Italy-based leader in specialized climate control systems, Innova will launch HPAC 2.0—its EnergyStar-certified "Heat Pump AC – With No Outdoor Unit" to the US market at the AHR Expo 2020.
While HPAC 2.0 shares similarities to PTAC/PTHP in that it's a packaged system, that is where the similarities end. HPAC 2.0 is a class apart in terms of comfort, efficiency, performance, quietness, ease of installation, aesthetics, warranty and more. Installed all over Europe in upscale hotels, commercial and residential buildings, these systems have an impeccable and long track record of trouble-free performance.
"HPAC 2.0 offers amazing flexibility when it comes to installation while at the same time delivering exceptional performance in cooling and heating as well as efficiency, sound, and aesthetics. Many municipality and energy companies are offering outstanding rebates for energy-efficient systems like HPAC 2.0, making it even more attractive," said Jason Klor, General Manager, East Coast.
Requiring just two small 6-inch exterior grilles, HPAC 2.0 has a 90% lesser exterior grille area compared to the huge 42x16" grille for PTAC/PTHP. Its tightly sealed twin 6" external ducts don't have any air leakage compared to an average of 6.7 sq. in. of leakage with PTAC/PTHP.
HPAC 2.0's state-of-the-art Panasonic BLDC Inverter compressor runs at variable speeds while delivering the most precise cooling and heating. It means the room will always be at a uniform temperature compared to the constantly fluctuating temperature of older technology, on-off compressors. Thanks to the BLDC compressor, HPAC 2.0 is also 45% quieter at just 27 dB(A) compared to PTAC's average of 50 dB(A).
HPAC 2.0 can be controlled in several ways, including Wi-Fi, onboard or wall-mounted touch controllers. Its sleek and refined cabinet is 6.5" deep compared to the bulky 22" deep cabinet of PTAC/PTHP. HPAC 2.0's 70% thinner all-metal cabinet can also be painted to blend into any room's décor, making it almost invisible, something that is impossible with a PTAC's plastic, grille covered unit.
Unlike PTAC that requires extensive framing for a wall sleeve, HPAC 2.0 requires just 2 six-inch vent holes, which means 75% less installation labor. For cooling-only application, it doesn't even require a condensate drain as a sophisticated system sprays the condensate on the heat exchanger.
HPAC 2.0 comes standard with a 10-year limited warranty compared to the typical 5-year warranty with PTAC, giving long term value and peace of mind.
Invertek Drives
Booth 9201
The energy savings, efficiencies and reduced operating costs produced as a result of integrating Variable Frequency Drives (VFD) into HVACR systems will be highlighted at AHR Expo in Florida next month.
The latest VFD technology from Invertek Drives used in HVACR applications will be on show at the event in Orange County Convention Center in Orlando.
Invertek Drives USA will be showcasing the Optidrive E3, Eco and Compact 2 VFDs.
VFDs are used in a variety of HVACR applications, from controlling air conditioning and refrigeration systems, to renewable energy, pumps, fan and building automation, including elevators.
"Invertek's VFD innovations are making a big difference for HVACR equipment manufacturers and the end users in a wide range of applications globally," said Wayne Morris, Vice-President of Invertek Drives USA.
"Integrating our drives into such systems brings immediate benefits, from reducing energy costs by up to 50 per cent to reducing overheads and downtime."
The Invertek team will be on hand throughout the expo to discuss and demonstrate the range of Optidrive technology developed and produced by Invertek Drives.
KeepRite Refrigeration
Booth 3253
KeepRite Refrigeration will be demonstrating its latest innovation, the ESP+ Intuitive Evaporator Control Technology. They will even be hosting a special demonstration presented by Vice-President of Engineering, Vince Zolli on Monday, February 3 in Theatre A.
Having attended the AHR Expo for 35 years now, KeepRite Refrigeration are looking forward to networking with old friends while making new ones and learning more about commercial refrigeration industry trends, best practices and solutions from the people that are creating them firsthand.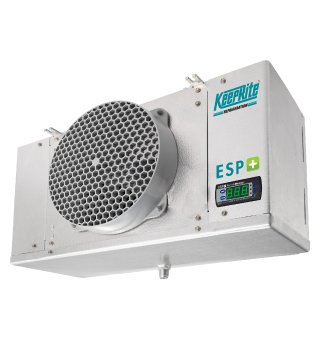 NAVAC
Booth 5380
NAVAC will showcase a next-generation recovery unit at AHR Expo 2020, February 3-5 in Orlando. Among other products on display at NAVAC's Booth 5380 will be the NRDD Recovery Unit, whose twin-cylinder compressor and oversized condenser with two rows of microchannel coils offer exceptionally efficient vapor recovery.
Exemplifying NAVAC's overall mission of making technicians' jobs simpler and more efficient, the NRDD Recovery Unit features a brushless DC motor that allows it to provide substantial power in a compact size and weight of just 25 pounds. This DC technology also provides better starting performance under low voltage conditions. Another benefit of NAVAC's NRDD Recovery Unit is its ease of use. Its large, LCD display is backlit for clearly visible, highly intuitive operation, and its modern, sleek appearance give its user the show-worthy confidence of high-precision manufacturing.
NAVAC also will debut the NRDC4M Recovery Unit which, as the world's first DC inverter 4-cylinder recovery unit, is the fastest and most powerful machine of its kind on the market. Operating up to 40% faster than 2-cylinder units, the NRDC4M utilizes an efficient brushless DC motor and ultra-effective condenser with an oversized microchannel coil and three cooling fans. Featuring dual oil-free compressors, the unit is suitable for all commonly used refrigerants. The NRDC4M recovery unit is ideal for large tonnage commercial and industrial HVAC systems.
BreakFree Series™ of Cordless HVAC Tools
Also at AHR Expo, NAVAC will highlight its trailblazing BreakFree Series™ of cordless HVAC tools. The lineup includes the world's highest capacity cordless vacuum pump: the recently released model NP4DLM, which can achieve a flow rate of 4 cubic feet per minute (cfm). The trifecta of solutions in the BreakFree Series includes:
The NP2DLM Cordless Vacuum Pump is a compact, lightweight unit suitable for residential HVAC systems up to 5 tons with high-speed evacuation hoses. Weighing just 8.4 lbs. including battery, with dimensions of only 9.2"×3.5"×7.5", NAVAC's cordless vacuum pump is convenient to carry for technicians and ideal for applications where power supply access is an issue. The dual-stage rotary vane pump can reach an ultimate vacuum level down to 23 microns, and its lithium-ion battery can operate up to one full hour. The unit has an air flow capacity of 2 cfm, and features a shut-off valve for system isolation.

the NEF6Li Cordless Power Flare yields accurate, hassle-free flares in a fraction of the time compared to traditional flaring methods. Equipped with a high-performance, large-capacity rechargeable lithium battery, NAVAC's new automatic flaring solution makes flaring faster and far simpler without sacrificing accuracy or consistency. Designed to perform reliably in harsh environments, the NEF6Li Cordless Power Flare also offers variable speed control and quick-connect functionality. It comes in a sturdy blow-molded case with four tube holders, six commonly-sized flare dies, two batteries, a charger, a premium tubing cutter and a deburring tool.

The aforementioned NP4DLM Cordless Vacuum Pump features a high-performance lithium battery capable of up to one hour of continuous running time. At a scant 15.4 pounds, the unit is exceedingly efficient and, for technicians, easy to carry and store. The NP4DLM's twin cylinder operation provides high vacuum down to 15 micron. A check valve prevents backflow; other highlights include an isolation valve, a lifting hook and a gas ballast for better moisture handling. Its inlet port fits flares of ¼", 3/8" and ½".
Parker
Booth 2525

Parker will show at AHR Expo all for your HVACR connection, filtration, and valve solutions.
Take part at Parker's booth
Join every 40 minutes for ZoomLock TeamTrivia and win prizes.

Be a part of product demonstrations, and a daily happy hour from 3:00 p.m. to 6:00 p.m.
Superheat Control System with PB
Precise superheat controller for refrigerated display cases or walk-ins offers easy Bluetooth setup. Controller with on-board power supply, hermetically attached power cable, temperature sensor, pressure transducer cable, and DIN solenoid cable makes installation simple. Sporlan's Tech Check mobile app provides the communication link for configuration, diagnostics, and data collection.
NX TEV
Sporlan's NX Series Thermostatic Expansion Valves feature laser welded stainless steel element, capillary tube and sensing bulb assembly optimized for reliability and long life. The single pushrod balanced port design ensures precise pin/port alignment, maintaining superior superheat control at all load conditions. The small and compact design makes the NX valve ideal for food service and food retail applications such as ice machines, frozen drink dispensers and commercial kitchen refrigerators and freezers. The valve is equally at home in air conditioning applications up to 8 tons cooling capacity. The NX valve also features the ability to control superheat in either flow direction making it an excellent choice for heat pumps.
Samsung
Booth 6843
Samsung will unveil their enhanced residential mini split line Feb. 3 – 5, during the 2020 AHR Expo at the Orange County Convention Center in Orlando, Florida.
Samsung's new residential systems enhance two flagship products for the Samsung air conditioning line. Quantum 2.0 and Wind-Free™* 2.0 are designed with smart operation, improved specifications and improved serviceability.
Wind-Free™* 2.0 is a wall mount heat pump with advanced Wind-Free™* cooling technology. Samsung's exclusive Wind-Free™* cooling technology provides end-users with a cool indoor climate and optimal energy efficiency without the discomfort of direct cold airflow.
Wind-Free™* 2.0 is available in Max Heat® models. The Max Heat® product line yields an advantage for Samsung with its ability to provide enhanced heating performance and lower outdoor ambient operating temperatures.
Wind-Free™* 2.0 and Quantum 2.0 residential models are Wi-Fi enabled allowing voice control with Bixby 2.0 and monitoring from anywhere with an internet connection through Samsung's SmartThings app. Users can remotely regulate temperature, adjust settings, automate unit functions, receive real time updates about operation and daily energy usage, as well as troubleshoot solutions when a repair is needed.
Visit Samsung at booth no. 6843 to learn more about the new systems. Samsung's booth also will feature a Wind-Free™* experience and their Mobile Training Center.
Westermeyer
Booth 1527
A prominent space in Westermeyer Industries' booth at this year's AHR Expo will be devoted to introducing the industry to their new line of software tools and products. The first of these to launch is 'QuickSelect,' a new product selection tool from Westermeyer Industries that is now available on the iOS App Store.
Users will be able to make selections via user-specified system conditions from across the Westermeyer catalog, including oil separators, liquid receivers, accumulators, condensers, and evaporators, as well as relief valves from sister company Mueller Refrigeration.

Also on display in Westermeyer Industries' booth will be a selection of CO2 vessels and components designed for use at transcritical pressures. Westermeyer's full line of these products includes oil separators, oil reservoirs, liquid receivers, and accumulators. New in the line for 2020 is a replaceable-core filter drier designed for transcritical CO2 applications featuring drier cores from sister company Mueller Refrigeration.
Please share the article