2017 is set to be an interesting year, with implementation of the Kigali Agreement and new standards for natural refrigerants on the agenda. 2016 was a monumental year for energy and climate change policy worldwide. In 2017 policymakers will begin to implement the Kigali Agreement on phasing down HFCs and the Paris Agreement on climate change, as well as assessing refrigerant standards. A year of action on Kigali Governments including Canada, Australia and New Zealand have begun the process of revising national strategies to help deliver objective of the Kigali Amendment to the Montreal Protocol – agreed in the Rwandan capital last October – to phase down HFC consumption in developed countries by 85% by 2036 (compared to a 2011-2013 baseline period). "The Kigali Amendment to the Montreal Protocol was one of the most important events regarding refrigerant gases last year, if not in the last decade," said Florian Veyssilier, a policy advisor at the French Ministry of Ecology, Sustainable Development and Energy. Key European policymakers expect implementation of Kigali to begin soon. Philip Owen – who heads the unit responsible for Montreal Protocol issues in the European Commission' directorate-general for climate action – said: "It has to happen, because that's the first step! It would be a huge mistake to let this opportunity go by. Putting aside the US [for now following the election of Donald Trump as president], I think you'll see other key players like the EU, Norway, Switzerland, Australia, Japan and Canada all going forward in this respect." "I think you'll see key developing countries do so too, not least due to the possibility of accessing finance more quickly," Owen added. The California Air Resources Board (CARB) will be one of the first to implement new legislation governing HFC consumption. CARB revised California's proposed Short-Lived Climate Pollutant (SLCP) Strategy, adding a category to include hydrofluorocarbons (HFCs). SLCPs, which also include methane and black carbon (soot), remain in the atmosphere for a relatively brief period, but have global warming potentials that are much higher than that of CO2. The regulation aims for statewide reductions of HFC emissions at 40% below 2013 levels by 2030. The full SLCP Strategy is due to come before the CARB board for consideration in March 2017. California's Senate Bill (SB) 1383, enacted on 31 August 2016, requires CARB to complete and approve the plan before 1 January 2018. New regulations are expected to follow in 2018 or early 2019. Last November Canada proposed to reduce HFC imports by 85% by 2036 in line with the Kigali Agreement. The proposed amendment to existing Canadian legislation includes the following measures:
Phase-down of bulk HFCs;
Prohibitions on HFCs in certain types of equipment, and;
Minor modifications to the HCFC provisions in the Regulations.
After a consultation period with industry and other stakeholders, the Canadian Ministry of Environment will publish a fresh version of the law. It will enter into force six months after publication. In Australia, a legislative phase-down of HFC imports will be applied from January 2018 to help reduce HFC emissions by 85% by 2036 in line with Kigali.. The EU's F-Gas Regulation is likely to have an increased impact on the market in 2017. A recent report commissioned by the Greens/European Free Alliance Group in the European Parliament, called 'F-gas regulation shaking up the HVAC&R industry' – authored by shecco – showed that both the number of companies working with natural refrigerants and the number of CO
2
transcritical supermarket installations have already increased substantially. There were 8,732 transcritical CO
2
supermarket installations in Europe as of early 2016, a 58% increase compared to 2014. The number of companies working with natural refrigerants, the report says, has also significantly increased. In 2014 there were only 418 companies working with natural refrigerants like air, CO
2
, hydrocarbons, water, and ammonia in the EU. "2017 should be the year for starting a new era for natural refrigerant technology. In Europe, at the end of the year [2017], there will be a reduction of HFC quotas by 37% compared to 2015, as decided in the F-Gas Regulation. This gives room for natural refrigerant technology," said the French Ministry's Veyssilier.
Will Trump's election influence natref uptake?
As previously reported, US President-elect Donald Trump is expected to change certain existing energy and climate policies once he has taken up residence in the White House. Trump has promised to rescind the Obama Administration's Climate Action Plan (which includes HFC reductions) and Clean Power Plan, cancel the United States' commitment to the Paris Climate Agreement, and scrap EPA regulations he considers unnecessary. The person he has named to lead the EPA, one Scott Pruit, is also a noted denier of climate change. Despite these developments, some observers of the HVAC&R sector are warning against jumping to early conclusions. Lowell Randel, vice-president of government & legal affairs at the Global Cold Chain Alliance, observed that Trump has not talked about the HFC phase-down amendment to the Montreal Protocol agreed to by the US and the other nations of the world in Kigali. Moreover, "we have not seen [US] industry oppose [the Kigali Amendment]; it appears that industry has prepared for [an HFC phase-down] and invested in it. And if there is no loud voice saying this is bad, does Trump want to tackle it? That's an open question. But it's not as clear to me that it would be a target," Randel said.
EU finalising energy policy and reviewing ETS
The European Commission's mammoth Winter Package, released on 30 November, unveils policy proposals that will cut CO
2
emissions by at least 40% by 2030 compared to 1990 levels and increase energy efficiency by 30% by 2030. The Package tables reform of three crucial pieces of EU legislation governing the HVAC&R sector: energy efficiency regulations (Energy Efficiency Directive), eco-design rules (Eco-Design Directive) and building regulations (Energy Performance of Buildings Directive). This legislation will be reviewed and voted on by European governments and the European Parliament during 2017. To help achieve the 40% CO
2
emission reduction target by 2030, the European Commission has also set about revising its emission-trading scheme (ETS). This overall number of emission allowances – that are issued to big polluters under the ETS scheme across Europe - will decline at a faster pace than before: from 2021 onwards by 2.2% annually instead of 1.74%. This is equivalent to an additional emissions reduction of around 556 million tonnes between 2020 and 2030, approximately the same as the UK's annual emissions. The working party of the EU council on the environment – made up of the environment ministers from the 28 member states – will be revising these proposals further over the next year.
Subsidies for HFC alternatives to continue
Asked about subsidies, the Commission's Owen said, "if this is something that member states want to do at that level, they possibly could. We're trying to do our bit, through the call for proposals in the LIFE project, where we're funding low-GWP demonstration projects for replacing HFCs e.g. in air conditioning, heat pumps". "But subsidising a specific programme for natural refrigerants is much less likely," Owen said. At national level, Germany and the UK are just two of the EU members currently subsidising the adoption of natural refrigerant-based technology to some degree. Japan is poised to remain a global leader in this regard. The Japanese Ministry of the Environment (MOE) will continue to take various steps to actively combat rising HFC emissions in the retail refrigeration sector. The main way to achieve this is by providing subsidies for food retail refrigeration systems and showcases. In 2016, the MOE allocated JPY 7.3 billion (€57.3 million) to natural refrigerant projects, a marked increase on previous years (6.2 billion JPY in 2015 and 5 billion JPY in 2014). Previous trends would indicate that the subsidy will increase once again in 2017, but the MOE is yet to publish any information regarding an increase. 2017 is sure to be a time of exciting policy developments for the HVAC&R industry. To keep up with the latest news, please subscribe to our twice-weekly newsletters.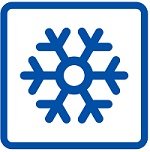 Read More
Please share the article