At first event REFRIGERA in Italy the leading international companies will present its new products. Read summary on our website.
Read more about: CAREL, Dorin, Embraco, Epta Group, Frascold, Sanhua, TEKO.
Send us your press release e-mail.

Look pictures from REFRIGERA

Stand D14-E13
CAREL will be presenting its offering of advanced, high-efficiency and high-usability solutions for Italian refrigeration specialists. The offering covers the main applications in the constantly-evolving refrigeration sector, in which cutting-edge technology is increasingly in demand.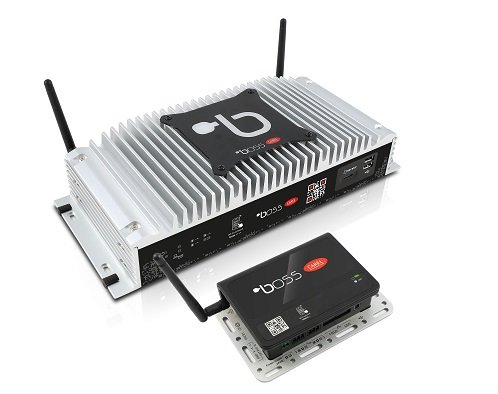 The spotlight will be on DC Cella SPLIT, the new solution for cold rooms that guarantees maximum system usability and reliability, with all the advantages deriving from integration with the CAREL monitoring platform. By using innovative products such as Hecu, EVD ice and UltraCella, DC Cella SPLIT combines the high performance of DC inverter applications and CO2 technology with the installation simplicity of a home air-conditioner. An integrated system that guarantees real-time management of evaporators and condensing units, with the same ease-of-use as a traditional product.
Completing the offering is MPXone, the CAREL controller for retail refrigeration applications, featuring extensive connectivity options that simplify human-machine interaction through Applica, the CAREL app for mobile devices. The mobile device thus acts as the user interface, which thanks to the graphic and multimedia features means that the traditional integrated user interface is no longer needed.
Ample space will also be dedicated to monitoring systems for data analysis and collection, so as to provide simple and effective information for system optimisation and the definition of appropriate maintenance plans. Management of units in the field and application of optimisation logic is implemented using the boss range of supervisors, which support the property owner and maintenance team on-site in control and analysis of performance. The proposed solution can be extended to integrate HVAC systems, "smart" control of lights and analysis of energy, gas and water consumption, thus using the supervisor as the sole point of access for store maintenance.
CAREL's participation at REFRIGERA will also see a full program of presentations over the course of the three-day event. Topics will include DC inverter technology for cold rooms, control using electronic expansion valves, optimised monitoring, and the use of adiabatic systems in refrigeration. CAREL is also scheduled to take part in the workshop organised by Centro Studi Galileo, with a presentation on natural refrigerants, and at the round table organised by Largo Consumo entitled "Retail and Catering: refrigeration technologies serving the food chain".
"Against a backdrop of continuous technological evolution, as is currently happening in refrigeration, by participating at REFRIGERA CAREL aims to renew its commitment to supporting the main Italian players in the sector. This commitment to refrigeration specialists is also underlined by our proposal of innovative, user-friendly solutions aimed at maximising performance", commented Mirko Travaglin, Marketing Manager Refrigeration - EMEA Region.
Dorin
Stand A04-B03

Dorin will present the new TRANSFORMER REFRIGERATION COMPRESSOR. It is a globally new concept of manufacturing compressors, where common main parts and components make it possible to switch from one configuration to the other thanks to minor variable and changes: the same engineering platform will serve as the base for both large sizes HFCs and C02 sub-critical compressors.
TRANSFORMER is a 12-cylinder compressor platform that can have different configuration depending on the application.
Tranformer H8
Ideal for industrial application, it brings to the H8 compressor, thanks to its SEMI HERMETIC CONFIGURATION, nominal motor powers ranging from 100 to 180 HP with a displacement available from 303 to 520m3/H .
Transformer CDS8
By using the Transformer H8 platform, it can be realized the CDS8 MODELS. Their displacement from 160 until 210 m3/h and their nominal motor power from 120 to 140 HP, make them the largest solution ever presented globally for subcritical application in a semi hermetic layout.
Transformer VS
The new models 120-130-140-150 VS increase our offer of swept volume, ranging from 4000 cm3 to almost 6000 cm3 allowing displacements from almost 350 m3/h to 518m3/h.
Stand B34-C33


Embraco will take part in REFRIGERA 2019 fair, one of the leading events in the calendar of all refrigeration experts in Italy. Reinforcing its positioning as one of the largest players in the market, Embraco promotes quality of life through innovative cooling solutions. Apart from offering a wide array of technologies, the company will present highlights of its portfolio that enables attending an entirely new set of applications on food retail, food service and merchandiser markets.
Embraco has been positioning itself as a global specialist in its segment while presenting new business approach – shifting from product to solution oriented. At REFRIGERA, the company will showcase a selected cooling solutions that have elicited interest of customers in Italy and elsewhere.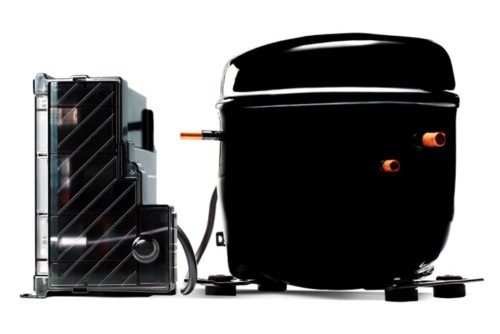 One of the leading efficiency options among them now rests with EM compressor brand, formerly the household family that has successfully migrated to commercial segment. EM now accommodates the most complete portfolio in natural refrigerant R290.
Also to be presented, the FMF line-up is ideal for light commercial applications – medium and low temperature reach-ins, as well as supermarket islands, using Fullmotion variable speed technology. The new NJX and Scroll solutions represent a complete line-up, expanding the range from 500 to 13 kW with the new low-GWP refrigerants. Moreover, Scroll portfolio has expanded to include models with inverter, because the variable-speed motor brings additional energy saving.
Successful in the rest of the world and tailor-made for European market, Plug n' Cool is now experiencing a growing demand on the Continent. A complete self-contained solution, designed for reach-in applications in food retail, it reduces the store's energy consumption related to refrigeration by more than 30%, while complying with the EU legislation for natural refrigerant usage (R290). It provides a "plug and play" refrigeration option that accelerates the installation process by 70 % and can replace the traditional machine room.


Epta Group
Stand B14-C13-C14-D13
The Epta Group will participate with its brands, Costan, Misa and EptaService, in Refrigera (stand B14-C13-C14-D13), the only Italian trade show dedicated exclusively to the industrial, commercial and logistics refrigeration sector, from 20 to 22 February. This event aspires to be a meeting point for professionals, industry associations and political and economic institutions, as well as an opportunity to learn more around the new role of refrigeration technicians and, in particular, on how to successfully tackle the challenges of a constantly changing market.
Epta will attend the event as an integrated and reliable partner, illustrating its approach focused on natural, simple and ingenious refrigeration, as highlighted by the concept "In what way can natural refrigeration be as simple as it is ingenious? #EptaExperience is the way".
Refrigera will be the opportunity for Epta to promote EptaService, a service designed to guarantee maximum efficiency of systems and plants in addition to cabinets and cold rooms. It includes a rich after-sales portfolio, providing a first-class technical assistance, thanks to teams of experts who actively work with Clients, to ensure consulting expertise, retrofit solutions and remote monitoring programmes.
The wide range of systems presented, perfectly integrated with the rich offer of EptaService, will highlight how the after-sales services ideally complete the range of Epta branded products.
#EPTAbricks will be showcased at the three-day event. These Epta branded refrigerated lockers have been designed to guarantee Consumers the highest level of flexibility, by offering a 24/7 pick-up service for fresh, frozen and dried foods ordered online during the day, through the stores' e-commerce platforms. To add to the system, EptaServiceprovides an exclusive remote monitoring service that is highly flexible and customisable to be able to connect to #EPTAbricks through remote access and analyse the parameters of the lockers, such as the temperature, opening of the doors or number of orders.
Velvet Costan, the range of traditional cabinets of the OutFit family, will also be on show at Refrigera. Showcased in the Design aesthetic, Velvet features rich options available from the catalogue, to mix together and furnish the area dedicated to fresh and ultra-fresh products strengthening product visibility. To simplify work on the cabinet, EptaService offers a new APP, available for mobiles and tablets, exclusively to field technicians.
The special attention that Epta focuses on sustainability will be a central theme. The Group will present the FTE Full Transcritical Efficiency together with the Eco2Small pack. This system exceeds the limits of transcritical technology, ensuring high performance in any climate condition, up to 10% energy saving compared with a standard CO2booster pack and 20% lower maintenance and installation costs. To confirm its excellence, FTE is part of the LIFE17 CAR – Carbon 4 Retail Refrigeration, financed by the European Union according to the Contract n°. LIFE 17 CCM/IT/000120.
To support FTE, EptaService provides the possibility of access to performance analysisfrom the web, useful for monitoring the system's energy saving.
On show at Refrigera will also be the Freeblock monoblocks and DropIn Air-cooled Misaboth high performing and sustainable, thanks to the use of refrigerant R290, to satisfy an increasingly eco-friendly market. Finally, worthy of note are also the non-toxic steel-PVC plastic coated panels of the Misa cold rooms, which, thanks to several patents, certify the highest performance on the international market, with a thermal conductivity value of λ = 0,0205 W/MK. They also distinguish themselves for their reduced environmental impact, modularity and better food safety of the products, thanks to the Epta Food Defence antibacterial system.
Frascold
Stand C04-D03
Frascold will be showcasing a wide range of innovative refrigeration solutions - all designed, manufactured, and rigorously tested in Italy.
As a one of leaders in natural refrigerant technology, the company will have several semi-hermetic reciprocating compressors families represented. These include the TK Series for transcritical CO2, the STK Series for booster systems with intercooler, and the explosion-proof ATEX Series for hydrocarbons.

For synthetic refrigerants, Frascold will be showing the all new FVR Series refrigeration screw compressor and the NR Series refrigeration screw compressor. Both are suitable for a wide range of refrigerants and applications, and VFD compatible for maximum efficiency.
EB Series condensing units for temperate and topical zones will also be represented. There are 58 ECODesign* models available with compressor displacements from 4 to 126m3/h. Suitable for HCFCs, HFCs and HFOs, there is a model for every application. Two-stage models also available.
Visitors to Frascold's booth can receive free technical training on the disassembly and re-assembly of compressors.
Instruction will also be provided on how to get the most out of our advanced FSS.3 software. Much more than just a selection software, it can easily design transcritical CO2 plants, optimize system configuration, test different operating conditions and much more.
* Directive 2009/125/EC and Regulation 2015/1095/EU
Sanhua
Stand A14-B13
Sanhua gives you a new dimension with new solutions for OEM and Installers like new Electronic Expansion Valve Controllers which will be shown as well as new range of solenoid valves, 4-way reversing valves and electronic expansion valves, pressure sensors and much more. These components are suitable for HFC (fluorinated hydrocarbons) refrigerants, R32, R448A/R449A, R452A, R450A/R513A, CO
2
and flammable fluids such as R290 (Propane). Don't miss MCHE-microchannel heat exchangers as an evaporators and condensers in its various sizes and forms.
SANHUA Pressure switch series PS01/50/15 can be used in refrigeration and air conditioning systems to protect the systems from extremely low suction pressure or extremely high discharge pressure. The pressure switches are also used to start or stop the refrigeration compressors and air-cooled condenser fans, to regulate other components in the systems which require pressure control function.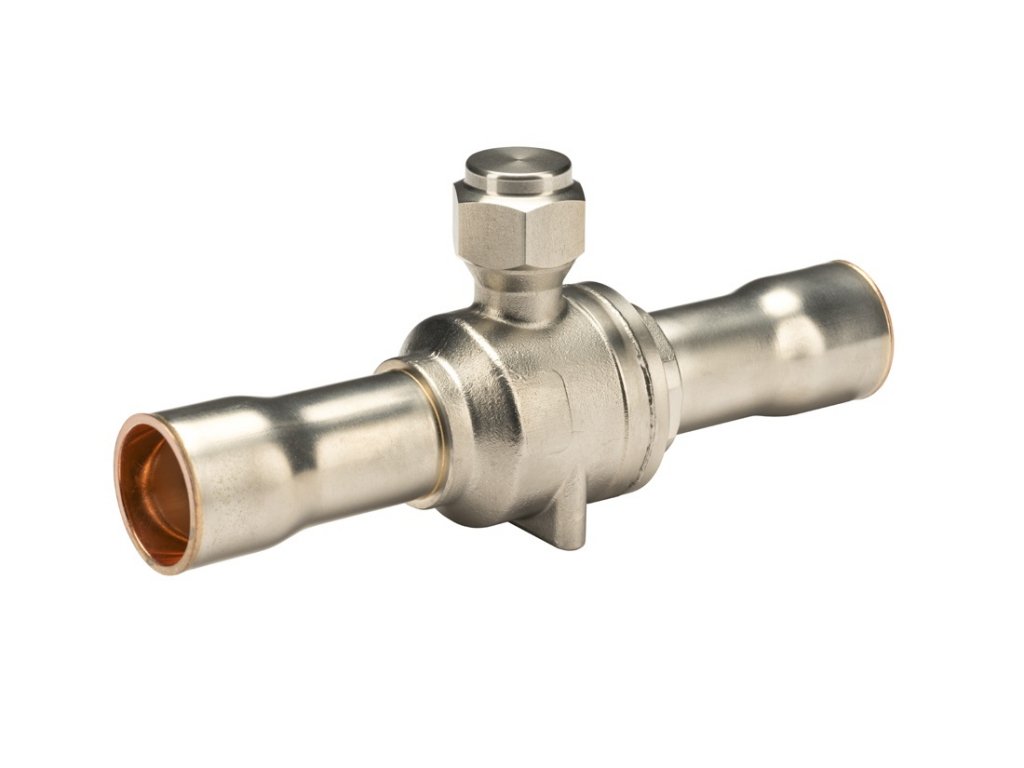 In relation to R744/CO2, Sanhua offers a complete range of ball valves for sub-critical applications (CBV up to 60 bar) and trans-critical applications (CBVT series). In this regard, Sanhua valve is made entirely from AISI304 stainless steel, with a valve body made from a stainless-steel casting that guarantees maximum resistance even at working pressures well above 100 bar. A Sanhua patent has also made it possible to create a bimetallic connection on joints so that the inner portion of the connections is 99% pure copper for an easy brazing operation with the K65 copper generally used for the piping on R744 equipment.
Sanhua presents new solution for commercial refrigeration applications: SEC REVO is a revolutionary controller for SANHUA LPF and DPF electronic expansion valves. It is mainly designed to control the suction superheat of the refrigeration system with advanced Incremental PD control. It requires 1 pressure transmitter and 2 temperature sensors to work closely.
TEKO
Stand A50-B49
TEKO is showing the CO2-condensing unit ROXSTAair "in action". Take a look on the running unit completed to a refrigeration system with aCO2-evaporator
ROXTAair
Small capacities up to 20 kW

Solution for e. g. retrofitting or expansion – for discounters, organic markets and convenience stores

Smallest construction – Pallet dimension

Version with 2 EC fans

For outdoor installation

Low sound insulation (20 mm)
The transcritcal CO2-unit ROXSTAcube mini has proven itself already in various projects. It`s a very compact unit including all needed features for the applications discounters, organic markets or convenience stores.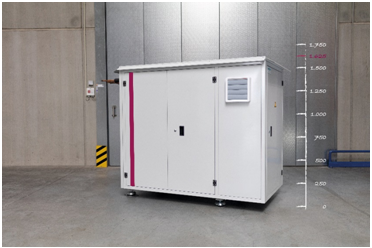 ROXSTAcube mini
Small capacities up to 40 kW

Standardized, compact, easy to use

Smallest construction – Pallet dimension

For indoor and outdoor installation

Different sound insulation variants (optional)

Heat recovery for hot and service water (optional)
The transcritical CO2-unit ROXSTAsmart has been reduced to the essential components for an easy operation. Operators receive a fully functional and intelligent unit, which guarantees safe refrigerated products during an efficient process. Contractors receive a unit for the simple and comprehensible handling of CO2. Handling, installation, control and maintenance are manageable and can be carried out easily.
ROXSTAsmart
Medium capacities from 112 kW

Solution for supermarkets, small logistics warehouses and storages

Weather & soundproof housing for outdoor installation (optional)

Heat recovery for hot and service water (optional)
The official website REFRIGERA
Please share the article