We are pleased to present an exclusive interview with the global company Embraco at Chillventa 2018. We had a meeting with:
● Luis Felipe Dau, president
● Gilmar Pirovano, Sales Senior Manager for Commercial segment
We know your company as one of the leading company in hermetic compressor technology. Please explain how the company achieved these results?
Yes, Embraco is a global refrigeration company that, throughout its local team and 47-year journey, has invested in developing innovative solutions with the aim of providing a better quality of life for society. Founded on March 10, 1971, in the city of Joinville, in Brazil, the company is recognized for delivering products and services that differentiate themselves for innovation, energy efficiency, quality and high performance.

The patent activities at Embraco started in 1982 and currently is among the private companies with the highest number of patents in force in Brazil and the United States, reaching the 1,200 patents granted globally. The company established its Research and Development a year later, in 1983, and currently invests 3% to 4% of its net revenues in R&D annually.
What developments is the company proud of? What models and technologies can you highlight?
At Embraco, every new compressor and cooling solution is really well thought of, given customers and markets needs and our technology and innovation capability comes into play. We are very proud of being the market setter and always bring our the best and the newest technology in our industry!
In 1984, the company started the first compressor design with 100% Embraco technology, the "EM" model, launched in 1987. In the 1990s, based on the worldwide need to reduce energy consumption Embraco developed Variable Speed technology that allows the compressor to adapt its capacity according to the cooling needs of the freezer or refrigerator and that has been revolutionized the refrigeration industry with greater energy savings.
Embraco has been increasing its energy efficiency gains by close to 5% between each generation launched: from the first model – the VEM – to one of the most recent – the VESF,– there is a 40% energy consumption improvement of the compressor.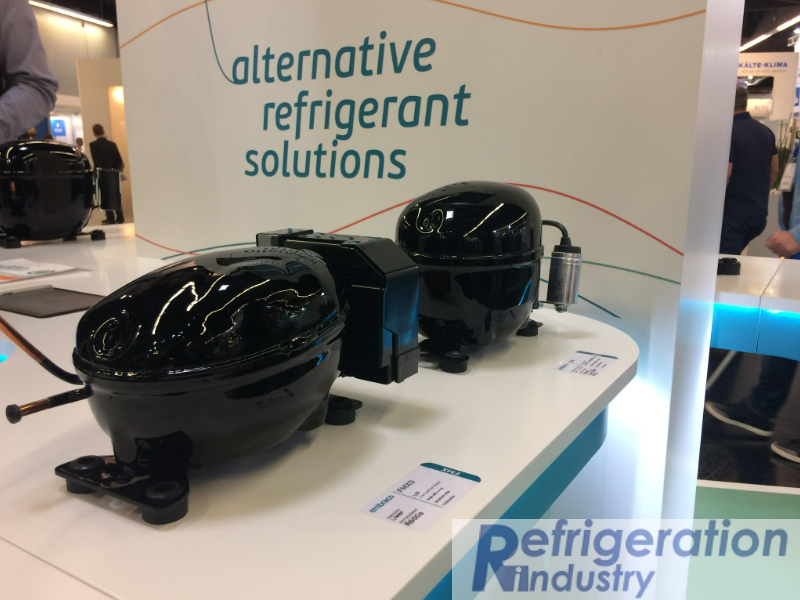 When we launched FMX last year, we brought to the market the most optimized and competitive solution with advantages for new refrigerator designs, mainly those with limited internal space. Embraco FMX solution has been certified and approved by the VDE Institute with a 25-year lifetime, which reinforces our reliability, quality and robustness.
For commercial segment, such as food service and food retail, Embraco has FMF Dual-voltage (suitable for R290 refrigerant), one of the world's most efficient systems in its capacity range, that responds to the precision required by the medical segment by providing variable speed to the refrigerator. This significantly reduces energy consumption - up to 30% - improves preservation and reduces sound output.
Every new solution is a journey we are proud of passing through and contributes to fulfilling our mission of offering innovative solutions for a better quality of life.
Please share your view on the prospects of hermetic compressors. What are you waiting for in the near future?
We drive our strategy for the future in designing solutions that bring sustainability (through energy efficiency and natural refrigerants), quality in food preservation, low noise, while keeping very high standards for reliability.
Other driver is the environmental consciousness and this has driven more energy-efficient systems and regulations. More and more, consumers´ experience will drive the industry towards differentiation and this opens several new opportunities in refrigeration.
Among other trendsetting activities in commercial segment, the company has been offering of various low GWP solutions with the objective of determining suitable transition, not flammable, synthetic alternatives to R404A and R134a. In line with customer-centric approach, we also presents our complete portfolio line-up in natural refrigerants up to 2hp with alternative solutions to customers that will not migrate to hydrocarbon solutions.
To lead in the present and differentiate ourselves in lieu of the future trends mentioned above, we truly believe in our unmatched capability to read global markets by having a very high-caliber team close to those and to co-develop with our customers maximizing in real-time the value of their solution-system. We are proud of the present and positively anxious to bring an even better quality of life through refrigeration for society.
Please show what new products are you present for commercial refrigeration application?
- Firstly, please check our Plug n' Cool unit.
It is a complete self-contained solution designed for reach-in applications in food retail, which reduces the store's energy consumption with refrigeration by more than 30%, while complying with the EU legislation for natural refrigerant usage (R290).
Embraco developed a simplified installation process with the Plug n' Cool modular concept. Its innovative design improves the experience for both customers as well as the food retail chain, by increasing the flexibility of the store's architecture. The hallmark of this particular cooling solution is that it provides a "plug and play" refrigeration option that accelerates the installation process by 70%, and can replace the traditional machine room, avoiding refrigerant leakage and saving space in the cabinet and store. The solution also deliveries energy savings and significant positive effects on the environment because it uses the R290 natural refrigerant while contributing to a high cost-efficiency ratio – a win-win scenario for the entire refrigeration chain.
- And we offer FMF complete line-up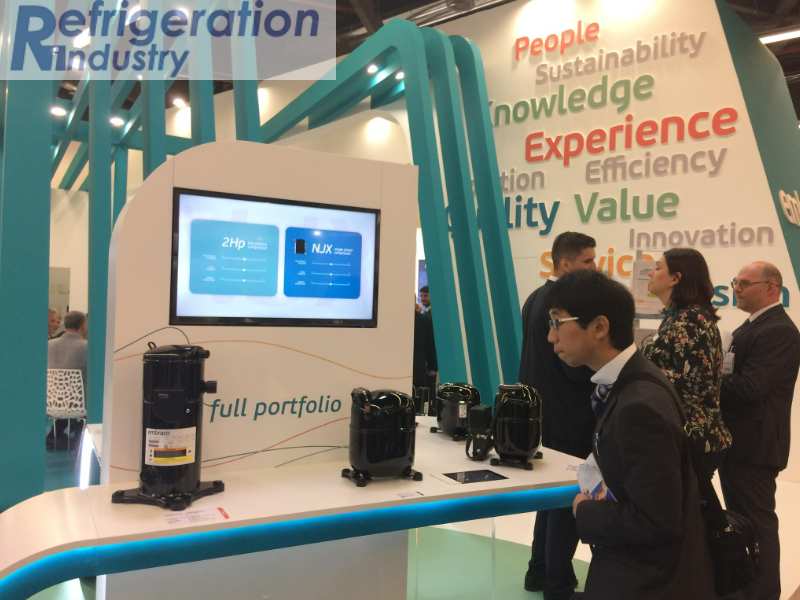 The most efficient solution for supermarket islands and upright reach-ins and powered by our Fullmotion Inverter Technology, providing better temperature control and reducing energy consumption. The line-up works with R290 (natural refrigerant), which has zero Ozone Depletion Potential (ODP) and negligible Global Warming Potential (GWP). NEW: FMFD413UE, the most efficient solutions available for users in its capacity range.
- The innovative and user-friendly product is sliding unit.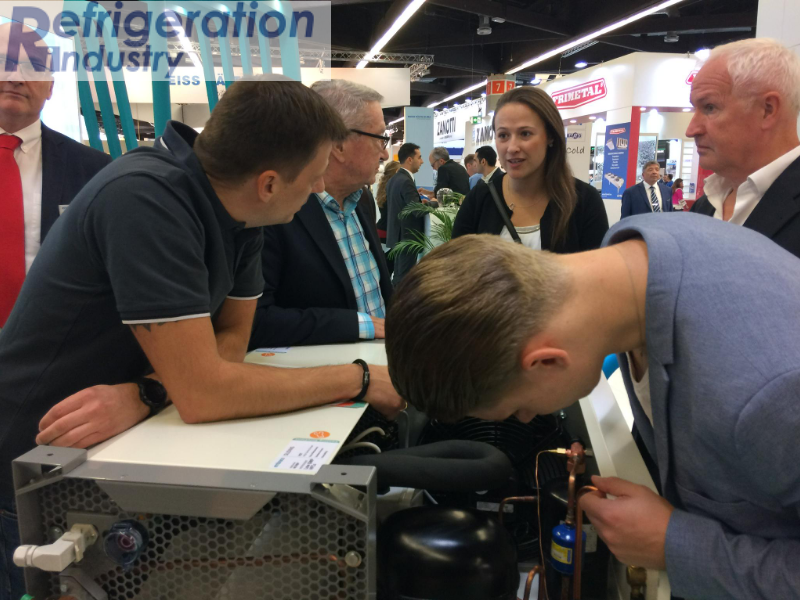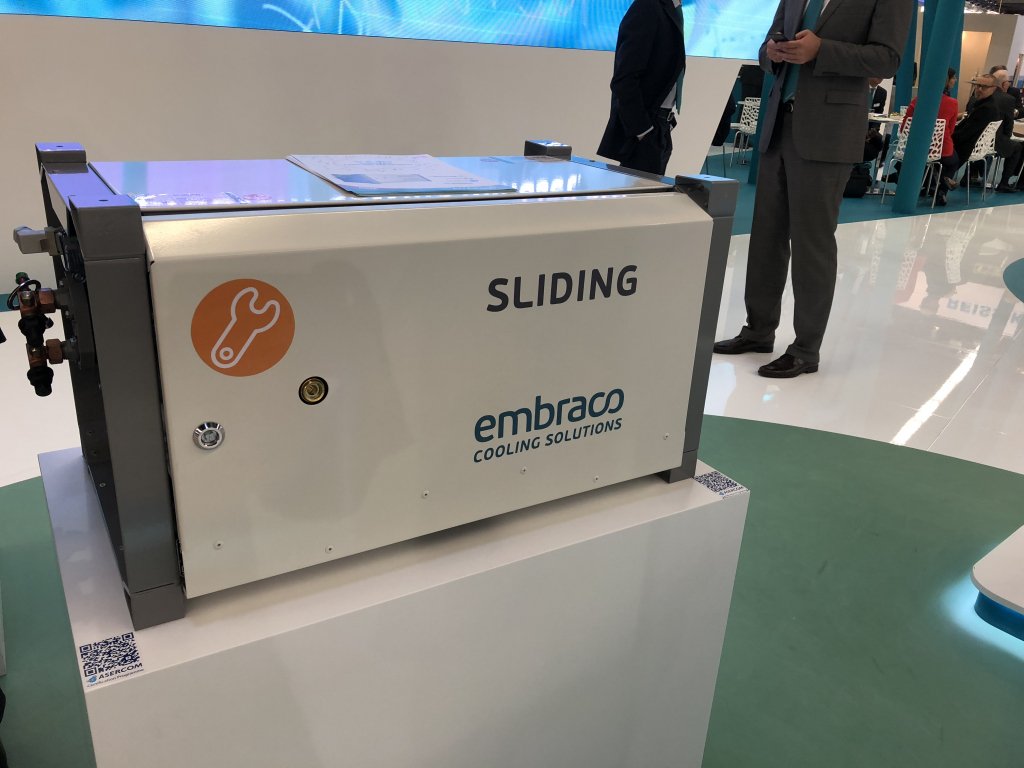 Suitable for all applications and available in a complete range of sizes, this condensing unit is the best solution for outdoor applications, such as restaurants (food service), bakeries, butcheries (food retail). It simplifies stackability and allows easy maintenance for cold rooms, as well as the use of low GWP refrigerants, delivering high efficiency and reliability.
Thank you very much for an interesting interview.
And finally, Mr. Luis Dau, please explain what is strategy development of Embraco in group Nidec and how you work with Secop in one group. Are you partners or competitors?
Actually, for now, Embraco remains part of Whirlpool group. The transaction is subject to regulatory approvals and other customary closing conditions. Both companies continue to be independent and competitors. Until closing, it is business as usual for us at Embraco.
Read more about Chillventa 2020
Please share the article