Date: 9 - 10 February 2016 Location: Shin-Maru Conference Square - Tokyo, Japan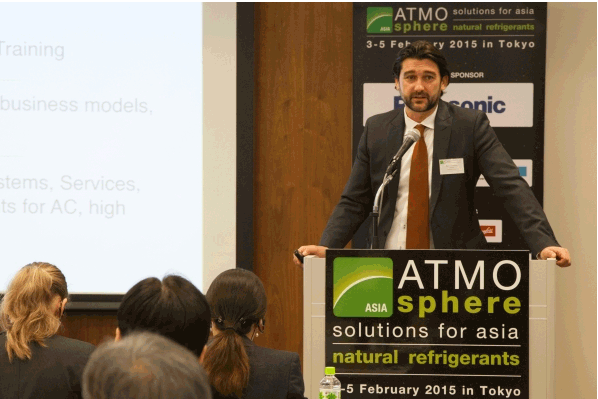 Returning for its 3rd edition, ATMOsphere Asia 2016 is THE industry event bringing together HVAC&R experts from across the globe! Perfectly timed on 9 & 10 February 2016 to coincide with the 50th anniversary of the Supermarket Trade Show, which will also take place in Tokyo from 10-12 February, the conference is expected to attract a record number of both Asian and international end users and other leading industry stakeholders. The conference will cover the latest natural refrigerant technology innovations, market trends and regulatory issues, looking at both the Japanese scope as well as the international dimension. Programme highlights include updates on national subsidies given by the Japanese Ministry of Environment and information about F-Gas policies and their implementation in Europe and North & South America. This year, the two day conference will be split with the first day focusing on commercial refrigeration and the second day covering industrial refrigeration and other applications. What is ATMOsphere? ATMOsphere events focus specifically on the state of the natural refrigerant industry around the globe, including technology and market trends, research & development as well as regulatory developments. The conference's primary goal is to facilitate and accelerate market uptake of natural refrigerant technologies in Asia, North America, Europe and other regions by showing that cutting-edge natural refrigerant solutions exist for various applications, and that these technologies are both an environmentally and economically viable solution for the HVAC&R industry. Since 2009, shecco has confirmed its status as the market expert, organising 26 international ATMOsphere events and welcoming over 400 speakers and 500 presentations.




ATMOsphere Asia 2016 The third edition of ATMOsphere Asia - Natural Refrigerant Solutions for Asia - returns to Shin-Marunouchi Conference Square in Tokyo to bring together leading HVAC&R experts from across the globe. Previous ATMOsphere conferences have been supported by retailers and food&drink manufacturers including Lawson, AEON, Save On, Kobeya Baking, Whole Foods, Metro, Starbucks, McDonalds, Coca Cola, Red Bull, Carrefour, Tesco and Sobeys, with representatives coming to the conference to keep abreast of the latest technology developments and exchange knowledge, while also creating and strengthening business relationships through the use of refrigerants CO2, ammonia, hydrocarbons, water and air. An added benefit for ATMOsphere Asia 2016 participants is the opportunity to attend the Supermarket Trade Show, taking place from 10-12 February in not too distant Tokyo Big Sight. Participants will be able to attend four different food industry trade shows at the show's 50th anniversary celebrations, which aims to present the latest developments and innovations in the distribution industry to what promises to be a record number of visitors in 2016, giving ATMOsphere international participants the chance to attend and network at two leading industry events.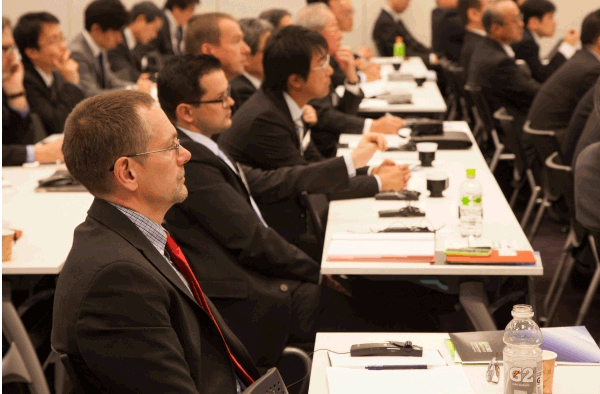 ATMOsphere Asia program highlights While simultaneously translated into Japanese and English, the 2016 conference will have a focus on both policy and technical innovation. Government representatives and industry experts will present the latest regulatory issues and standards, both in Japan and internationally. One of the most anticipated sessions will be the presentation by Dr. Hafner on the high ambient technology trends, which will shed some light on this hot topic. Dr. Hafner will present a global overview of state-of-the-art technology developments for natural refrigerants in warm climate zones, covering commercial and industrial refrigeration, air-conditioning and transport. This 'high-tech 101' course will contrast all the developments of natural refrigerants in climates with warm temperatures across Asia, Europe and America.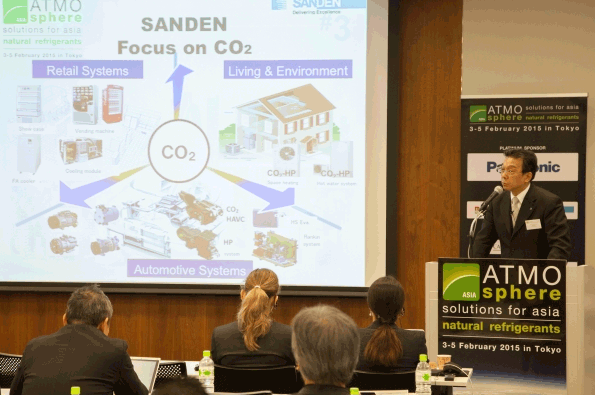 MEET: Connect with key HVAC&R professionals, end users and policy makers from Asia and beyond, including: the MOE, METI, UNIDO, NEDO, Vietnam National Ozone Unit, UNDP, JRAIA, Panasonic, Mayekawa, Sanden, Delhaize, Alfamidi, Lawson, AEON, COOP Mirai, Marukyu, METRO, Coca-Cola, Sobeys, PT. Adib Global Food Supplies, Yokorei, Patine Leisure, Chemical Grouting, Bitzer, Yamato, Danfoss, Emerson, Carel, Mitsubishi Heavy Industries, Alfa Laval, Temprite, Dorin, Swep, Obrist. and many more.

Source: ATMOsphere
Please share the news