The next edition of CLIMATIZACIÓN, the international benchmark event for the market in Spain, introduces a new image and trade mark. From now on, and with the aim of highlighting the synergies of the different sectors represented - Air Conditioning, Heating, Ventilation, and Industrial and Commercial Cooling - the Trade Fair has been rebranded as CLIMATIZACIÓN Y REFRIGERACIÓN – C&R.




The next edition of HVAC & R (C&R) –, which will be held between 28 February and 3 March 2017 at Feria de Madrid in the halls of IFEMA.

Sectors of exhibitors:
Air Conditioning
Building Management Systems, Regulation and Control
Commercial Refrigeration
Components
Heating and Sanitary Hot Water
Industrial and Commercial Refrigeration
Piping and Valves
Pumping Equipment
Tools, Equipment and Applications for Installations
Ventilation
The event, which in its last edition brought together products and services from 590 companies and was attended by 44,693 professionals from 65 countries, will organise an extensive programme of conferences and plenary sessions as part of the C&R Forum, where this year, there will be new workshops on encouraging the spread of best practices in installations -applied techniques workshop and workshops on refrigeration- as well as the Special Applications Auditorium. Furthermore, the Innovation Gallery, an initiative that recognises the industry's research, design and development, will feature a selection of the cutting-edge proposals from among those presented at the event, based on the criteria of innovation, energy efficiency, respect for the environment, quality, design and the use of renewable energy.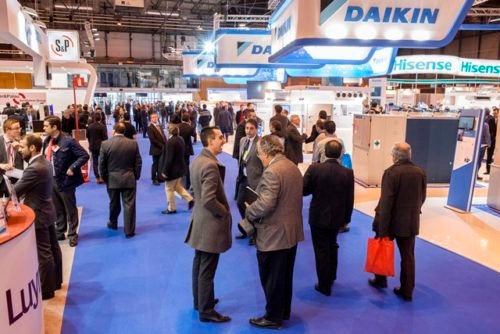 C&R will take place at the same time as GENERA 2017, the Energy and Environment International Trade Fair, for a two-fold encounter covering both energy efficiency and sustainability with significant appeal to a common cohort of professionals.

Read more
Please share the news