HVACR Vietnam is the most established international exhibition on heating, ventilation, air-conditioning, air filtration, purification, and refrigeration systems in the region. With 12 successful editions to date.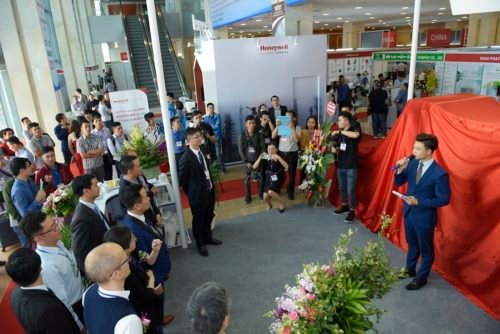 HVACR Vietnam is the ideal platform for international manufacturers and suppliers to launch new products, reach out to buyers, appoint agents and distributors, build brand awareness, and establish business networks in Vietnam's booming economy. The annual exhibition will rotate between two cities, with Hanoi hosting it on even years, and Ho Chi Minh City hosting it on odd years.




The first Hanoi edition of HVACR Vietnam 2018 wrapped up on a resounding note, with high satisfaction levels from exhibitors all-round. Over the three days, more than 640 on-site meeting appointments were conducted between the exhibitors and 300 VIP buyers, with buoyant attendance at the multiple seminars as well. Additionally, 75% of the exhibitors have rebooked for the 2019 show at Ho Chi Minh City.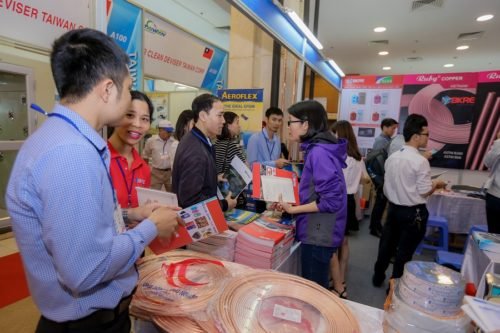 More Than 200 Global Brands & Companies
More than 200 global brands and companies were represented in last show. The event, the only focused and most established international industrial exhibition in the country, has had 11 previous editions in Ho Chi Minh City. To cater to the local market demand, the organizer Informa Exhibitions will rotate the exhibition between the two cities, with Hanoi hosting it on even years, and Ho Chi Minh City hosting it on odd years.

An Even Better Exhibition Awaits
"HVACR Vietnam is an effective platform for companies looking to showcase new products, gain access to new opportunities, raise the company and brand profile, establish a market presence, meet quality buyers, and seek joint venture partners," said Mr Jack Wei, General Manager of Informa Global Exhibitions (Asia). "We are very pleased that HVACR Vietnam has again helped so many companies, local and international, to connect and grow their business together. "We are also heartened and humbled that 75% of our exhibitors this year have already rebooked their booths with us for next year. As we return to Ho Chi Minh City next year, we promise to grow from strength to strength. My team and I look forward to meeting everyone again."

Booking for 2019 Show Opens
HVACR Vietnam 2019 will return to Ho Chi Minh City from March 27 to 29, 2019.
Interested companies looking to exhibit can contact hvacrvietnam.sales@informa.com / telephone: +65 6411 7709 for more information on booking a stand.

Read more and register
Please share the news