The RETA annual Conference brings members together from around the world to a venue that blends the excitement of the exhibit hall with the seriousness of the classroom and the fun of the social activities to create an extraordinary experience. There are many ways to participate at the RETA Conference for members and non-members alike. Attend for one to four days, be an exhibitor, sponsor an event or activity, advertise in our Program/Exhibition Guide provided to all attendees or register for a single day and take a few classes, have a meal or wander the exhibit hall. Bring your spouse or significant other; there are special activities just for them.

| | | | |
| --- | --- | --- | --- |
| What: | | RETA National Conference | |
| When: | | September 29 - October 2, 2015 | |
| Where: | | Milwaukee, WI | |
| Venues: | | Hyatt Regency Milwaukee - RETA headquarters Hotel | |
| | | Wisconsin Center - Conference activities/Exhibit hall | |
| | | Hilton Milwaukee City Center - Additional housing | |
| Registration Options and Fees: | | Choose to attend the entire conference, only select day(s) or come early for RRC/CRES review courses | |
| Detailed Schedule: | | Review the entire schedule of activities, workshops, presentations, meals and more... | |
Education and Training RETA's Conference provides four days of technical sessions designed to refresh, renew and expand your refrigeration knowledge and understanding. Our program is filled to capacity with workshops and training sessions from the best in the industry. Plus, attendance accrues RETA professional development hours (PDH) applicable to maintaining RETA certification. Hands-on Workshops (HOW) - Special programs designed to provide attendees with a walk-through of actual procedures/situations using SOPs and equipment. Limited to 16 participants per workshop - reservations recommended. Manufacturer-Specific Sessions (MSS) - Presentations by the leading companies in our industry. Limited to 24 participants per session - reservations recommended. Hot Point Presentations - Learn of upcoming issues, trends, new equipment and other tips and tactics from RETA's exhibitors and sponsors during these special hour-long infomercials (Hot Point Presentations are educational in nature and PDH eligible). Technical Paper Presentations - Presentations of technical issues in our industry. Multiple sessions divided into fourtracks. Operator/Technicians Track Engineering/Code Track PSM/RMP Track Management Track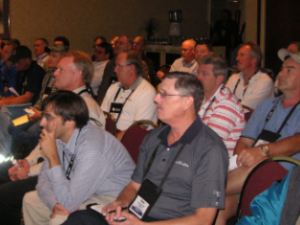 CIRO and CARO Certification Maintenance During your attendance at the 2015 RETA National Conference you may earn up to 14 professional development hours (PDH). Attendees may earn an additional 16 PDH by attending either the Refrigeration Review Course or the Certified Refrigeration Energy Specialist (CRES) Review Course. Refrigeration Review Course & CRES Review Course Attend a two-day course held immediately prior (Monday and Tuesday) to the 2015 Conference. It is specifically designed as a review of concepts essential to performance as a RETA Certified Refrigeration Energy Specialist (CRES). Following the review course, the attendee may elect to sit for the RETA CRES certification exam. Separate fees for the courses and exams apply.
Exhibit Hall Learn about new products and services from leading manufacturers and suppliers in our Exhibit Hall.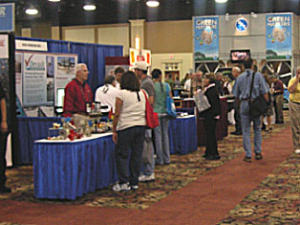 Technical Papers
Each attendee is provided with a set of Technical Papers available only at the RETA Conference.
Networking
Meet with fellow industry professionals to learn and share knowledge of the latest trends in our industry.
Special Events
We have a variety of special events planned, including -
Opening General Session/Lunch (Tuesday)
RETA Rumble Breakfast (Wednesday)
Awards Banquet (Thursday)
Casino Party (Thursday)
Evening Out/Oktoberfest (Friday)
Gold Rush Drawing (Friday)
2nd Annual Pitmaster's Competition (Friday)
RETA Roost - After-hours Lounge (nightly 6-10 pm)
Scholarships
The generosity of our sponsors enables us to offer a $100 scholarship to operators, technicians and end users; reducing the full Conference registration fee by $100.
Source:
RETA
Please share the news