Celebrating its 25th anniversary in 2016, Polish company Balticon S.A is a container services provider and trader serving an international and domestic client base. The private company has built its annual turnover to approximately €20 million. Refrigerated container services are a core competency and make up around 40% of the business today.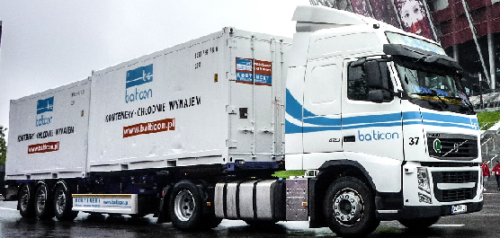 The company operates its own fleet of tractors, chassis and gensets for dry and refrigerated container transport, with clients including APL, COSCO/China Shipping, CMA-CGM, OOCL, Hyundai Merchant Marine, Maersk Line, Textainer, Touax and Yang Ming Line. In 2013, Balticon made its first steps into Internet of Things (IoT) connected assets, acquiring a first batch of Reefer Connect Machine-to-Machine (M2M) telematics devices from ORBCOMM to test in its domestic rental operations. Using GPS and GSM technology, the IoT devices allow users to remotely locate and view the operating status of their refrigerated containers, with 2-way communications including remote temperature control, diagnostics and software updates, plus automated alarms.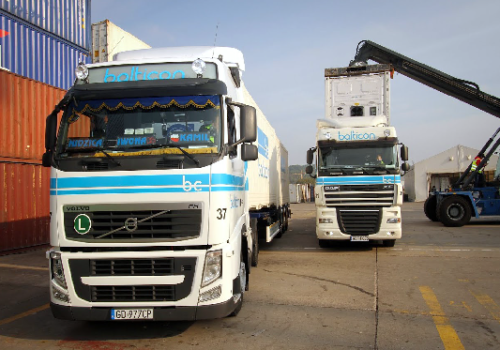 Balticon integrates ORBCOMM IoT telematics into reefer container operations Polish container services provider and trader Balticon has adopted ORBCOMM's real-time IoT monitoring solution to improve asset visibility, control and customer service for its domestic reefer container operations. The company has so far equipped 120 of its existing 250 domestic rental reefer fleet with ORBCOMM telematics and is now getting ready to extend usage to the next stage. That includes an additional 20 x 40ft and 20 x 20ft new reefer containers currently being acquired to meet growing demand. Two years ago, the company set up Balticon Contenedores for domestic sale and rental of containers in Spain. Most recently it began renting reefer containers for domestic clients in Austria, Germany and Switzerland.



Balticon has supplied reefer containers under the "Eco Cold Store" brand for use in a wide variety of industry sectors. Eco Cold Store has started 2017: we installed 11 module super store for one of our clients. This size of the super store is a first in Poland and in our fleet.




5 modules are equipped with Themo King Magnum+ machinery, inside is fitted with lighting and alarm, in case anyone gets trapped inside, and quick open & lock system on all doors.




Modular reefer containers are great for matching customer's specific needs as well as expanding along with your business- you can add any amount of extra modules.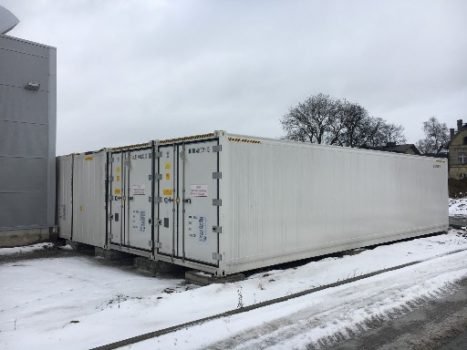 Read More
Please share the news