The Swedish refrigeration wholesale group, Beijer Ref AB, is acquiring the assets of the HVAC distribution company DX Por, which has its head office located in Porto, Portugal.

DX Por was established in 2005. The company reports sales of approximately SEK 40 million. DX Por is the main distributor of Toshiba HVAC (Heating, Ventilation, Air Conditioning) in Portugal. The Portuguese market for such products is estimated to be worth nearly SEK 900 million, recovering after 2008 crisis.

"The acquisition complements our footprint in the Iberian Peninsula with an entity in Portugal and will strengthen the distribution of Toshiba air-conditioning systems in this country. This is fully in line with our strategy", says Per Bertland, CEO of Beijer Ref.

DX Por management will continue to take an active part in the company. The company will be integrated into Beijer Ref's organisation and included in the company's accounts from September 2017. The acquisition is not expected to affect the Group's earnings or financial position significantly.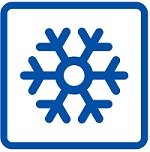 Source: Beijer Ref
Please share the news