The Carver Group announceы the acquisition of specialist chiller and air conditioning design and installation business CoolTherm, for an undisclosed sum. The deal represents a further step in the Carver Group's ambitious plans to continue to grow and invest in businesses in the HVAC sector in Europe and North America.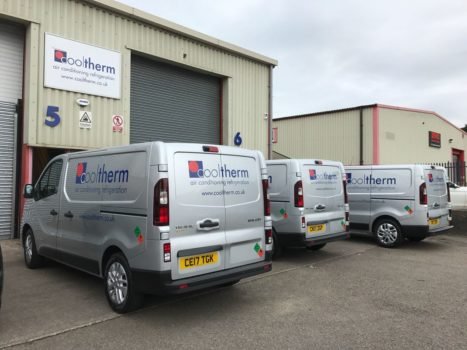 CoolTherm specialises in the design, supply, installation and servicing of air conditioning systems and chillers, operating across the UK and internationally. They are renowned for working in difficult and challenging environments, an expertise which sets them apart from the competition.

Currently employing more than 60 people, the company was founded in 1992 and experienced rapid growth through continuous innovation and development.

Aidan Killeen, Carver Group chief executive officer, said: "The acquisition of CoolTherm clearly demonstrates our intention to create a Group offering high quality bespoke products and services to all our customers. We see the business as remaining a separate organisation from our current manufacturing businesses, but believe that after five years of rapid growth for the Group, it will offer us the opportunity to grow in other directions, both nationally and internationally and will form a key part of our new five-year plan for expansion."

"The CoolTherm ethos is an excellent fit for the Carver Group, being privately owned and focused on delivering exceptional customer service, and we are pleased that the majority of directors will be continuing with the business.

"The skillsets available at CoolTherm, coupled with the Carver Group's desire to grow and meet the needs of national and international businesses, mean this acquisition will deliver real synergy for us."

CoolTherm works with Italian manufacturer Geoclima Srl to provide water chiller packages for both new and existing installations. The chillers are built to order to meet the precise requirements of each application. They are also diamond quality level installers for Mitsubishi Electric and a D1+ premium partner for Daikin systems.

The West Midlands-based Carver Group centrally manages competence centres for research and development, manufacturing and project management in order to create innovative heating, ventilation and air conditioning (HVAC) solutions for a wide range of market sectors including retail, industry and the public sector.

As well as having its headquarters in Walsall in the UK, the group has representation in 50 countries and offices in Germany, France, the Netherlands, and Canada.
Please share the news