CoolSys announced it has acquired Ron's Refrigeration & HVAC LLC, which provides refrigeration and HVAC engineering, service and installation to customers throughout Wisconsin. This acquisition expands the growing national footprint for CoolSys and positions the company as a market leader for refrigeration and HVAC services in the Midwest.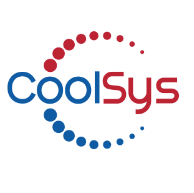 "The addition of Ron's Refrigeration & HVAC to our expanding family of CoolSys operating companies is an exciting step in our company expansion," comments Adam Coffey, president and CEO of CoolSys. "The Mancl family established Ron's Refrigeration and has built a high-performing business based on customer focus that we will use as a foundation for continued growth. This strengthens CoolSys' growing presence in the Midwest that began with the acquisition of Certified Refrigeration and Mechanical in 2017.

Founded in 1973 in Wisconsin Rapids by Ron and Bonnie Mancl, Ron's Refrigeration & HVAC serves a variety of customers throughout Wisconsin ranging from residences to supermarkets to potato storage facilities. The Mancl family has remained involved in the day-to-day management of the business since the company's inception, with the founder's son, Tim Mancl, playing a key leadership role. Its offices are based in Wisconsin Rapids, Plover and Marshfield.

"We are thrilled to become part of the CoolSys family of companies," comments Ron Mancl, founder of Ron's Refrigeration. "We have worked hard to build a strong, customer-centric business in central Wisconsin, and are excited about what being part of the CoolSys family will bring to our employees and our customers.
Please share the news