If you ever visit "ALI sokoladine" chocolatiers in Vilnius or Kaunas cities, you will choose the delightful desserts glancing through FREOR refrigeration counter DIONA QB glasses. ALI chocolatiers are not only famous for their delicious desserts, but also for their attention to design. Every café has its own unique interior created by A01 architect team, who also designed elegant front finish for FREOR refrigeration counter DIONA QB to fit the interior design style.




Exclusive FREOR attention to customer needs
DIONA QB LIGHT SPECIAL refrigeration counter is a result of A01 architects and FREOR teamwork, which meets special ALI chocolatier refrigeration needs. Customized design refrigeration counter is perfect for desserts and sweets. Wide display area ensures good product visibility and stable temperature maintains their quality. This refrigeration counter features easy care, comfortable access to products which is important when working with delicate assortment like cookies, pastries or cakes. DIONA QB LIGHT SPECIAL is an example, reflecting the company's attitude toward attention to customer's needs, the pursuit for their exclusiveness, and abilities to customize FREOR products for individual requirements.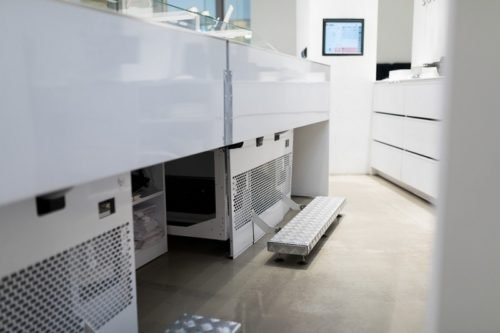 Please share the news