Kingspan Group has joined over 370 companies, including Coca-Cola, Dell, GlaxoSmithKline and Tesco, across the world in a commitment to the Science Based Targets Initiative (SBTi) to reduce greenhouse gas (GHG) emissions worldwide.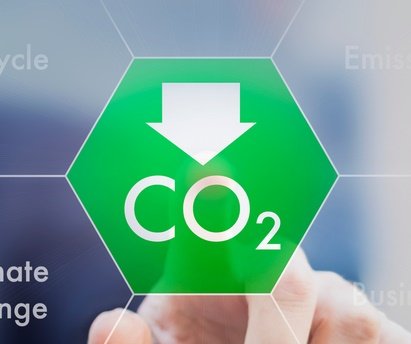 The initiative is the result of a partnership between the World Resource Institute, the World Wildlife Fund, CDP (formerly the Carbon Disclosure Project) and the United Nations Global Compact which looks to support companies across the world to do their part in tackling the worst impacts of climate change by supporting them to determine how much they must cut their emissions by.For Kingspan, this means a 10% reduction in emissions by 2025, off the base year of 2017.This isn't the only target set for 2025, Kingspan is also committing to reduce its absolute emissions from purchased goods and services, business travel, transport and distribution, and end-of-life treatment of sold products by 10%.

SBTi provides participating companies with a clearly defined pathway to future-proof business growth by specifying how much and how quickly they need to reduce their greenhouse gas emissions.These targets are set in line with the level of decarbonisation required to keep global temperature increase below 2 degrees Celsius, consistent with the goals of the 2015 Paris Climate Conference, which 195 countries signed up to.

With operations in over 100 locations and over 13,000 employees across the globe, Kingspan cannot underestimate its impact on the environment.STBi is another important part of the Kingspan journey to operate as sustainably as possible as a Group.In 2017, 69% of the total energy used by Kingspan's operations came from renewable sources, and the Group is on target to achieve its goal of Net Zero Energy (NZE) status by 2020.As part of its journey to achieve NZE status, Kingspan Group has seen a 77% reduction in carbon intensity across its operations, and is benefitting from 34.5 GWh of on-site energy it is generating.Kingspan will continue to drive energy efficiency improvements, increase renewable energy usage, and extend the scope of its emissions reduction programme to drive improvements throughout its supply chain.

Kingspan is also one of just 114 companies across the world to make the CDP "A List" in both 2017 and 2016.CDP, formerly the Carbon Disclosure Project, is the international investor led not-for-profit that measures environmental impact of thousands of companies around the world.
Please share the news