Koxka's stand has won the recognition for the best display of cooling units. As in previous years various products from the Koxka catalogue were selected to conserve the fresh perishable products displayed in the "fresh foods" area, with more than twenty Koxka display cabinets devoted to conditioning frozen, refrigerated and hot products. This year the fair was held between the 8th and 10th of July and Koxka's products were once again a great hit.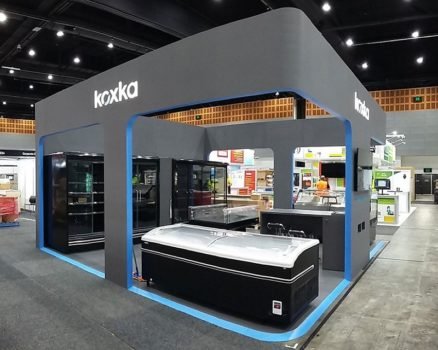 Thousands of visitors were able to examine and test Koxka's products in this edition of Metcash, who took the opportunity learn more about the features of the Kompo S promotional display cabinet, the self-service model of the Koxka range of showcases designed to provide optimum conservation of delicate products and flexibility, to customise the point-of-sale zone.

Other Koxka products like the Vera Counter showcase or the vertical Merac Multijet and MG Daylight, also aroused their share of interest among the visitors.
Please share the news