Technology enhancements such as ejectors and parallel (auxiliary) compressors have been found to dramatically improve the efficiency of transcritical systems in warm climates, when temperatures exceed CO2's critical point, 88°F (31°C).

One of the pioneers of those enhancements, Italian OEM Enex, has produced over 150 transcritical systems with parallel compressors, and almost 50 with ejectors, as of September 2016. Enex produced its first systems with parallel compressors in 2008, its first liquid ejectors in 2012, and its first gas ejectors in 2013, said Sergio Girotto, president of Enex, at the Chillventa 2016 trade show in Nuremberg, Germany, last month.

In systems with parallel compressors, liquid ejectors add 13%-15% more efficiency than a standard transcritical booster system, while the combination of liquid and gas ejectors makes the systems 25%-27% more efficient, he said. Enex has sold its enhanced systems across Europe, including Italy, Poland, Romania, Switzerland and Germany.

Any European country, apart from Scandinavia nations and Northern Germany, would benefit from the ejectors and parallel compressors, Girotto said. "Those countries all have at least two to three days of warm temperatures from an operational point-of-view." Enex is open to partnering with a U.S. company to bring its systems to the U.S., said Girotto.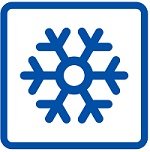 Source: www.r744.com
Please share the news