Trane introduces the Trane Rental Selector App, the first of its kind application that allows users to easily select the appropriate unit to meet their temporary heating, ventilation and air-conditioning (HVAC) needs. The new app enables users to view the detailed features of the recommended units, conduct a basic load calculation for comfort applications and submit a quote request to the nearest Trane Rental Services location.

HVAC is critical for most businesses to create the right indoor environment for buildings or to provide reliable cooling for industrial processes, and Trane Rental Services offers a variety of equipment for unplanned or planned temporary needs.

Whether it is for emergencies, short-term or long-term needs or to sustain peak seasonal demands, Trane offers a wide range of rental units available across Europe. The new Trane Rental Selector app now helps facility managers and building owners to quickly and effectivelyfind the right solution to meet their specific temporary cooling or heating requirements. After installation, an extensive service network of factory authorized Trane technicians ensures smooth operation throughout the duration of the rental period.




To download or use the Trane Selector app please visit. www.tranerentalselector.com.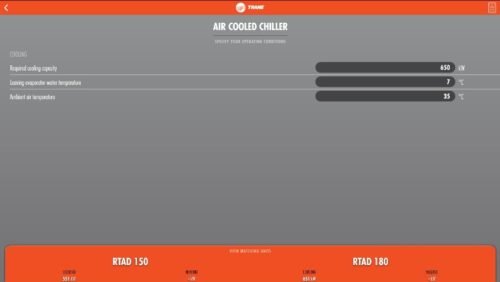 Please share the news