Trane, a leading global provider of indoor comfort systems and services and a brand of Ingersoll Rand, now offers a remote monitoring program to the Trane Rental Services fleet of cooling equipment.

Trane's remote monitoring program provides peace of mind, maximization of uptime and the opportunity to "size before you buy" with analytical data on temporary rental equipment. Trane continuously monitors the rental equipment performance so desired applications are being met, allowing customers to focus on other important aspects of their business.

Trane's building professionals have the ability to remotely resolve issues that may arise, or provide immediate dispatch when needed, as well as provide and review analytical reports on the temporary rental equipment. The reports offer customers performance data on the dynamics of their operations to aid in sizing of permanent equipment. "Our customers can now take advantage of Trane's technology-enabled original equipment manufacturer (OEM) expertise to help keep their temporary systems operational" said Anthony Trifiletti, Trane Rental Services business leader. "This represents yet another way Trane Rental Services can bring the best solutions to our customers." The remote monitoring program is offered on Trane Rental's temporary cooling equipment. The rental equipment communicates with the monitoring center through a cellular modem inside a remote monitoring panel installed on the rental unit. Remote monitoring provides a secure connection which connects to Trane's Rental equipment, and not to the customer's equipment or building systems.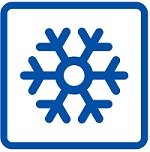 Please share the news