Mitsubishi Heavy Industries' Thermal Systems Co., Ltd. (President: Kaoru Kusumoto, head office: Minato-ku, Tokyo) of the Mitsubishi Heavy Industries Group has developed a commercial nonflon refrigeration condensing unit "HCCV 1001" that employs natural refrigerant CO2. By utilizing our proprietary CO2 two-stage compressor scooter and a wide range of advanced cooling and heating technology, we are realizing consideration for the global environment and high efficiency. We will start selling in April 2017 and will focus on energy-saving and environmental load reduction needs, mainly for freezing and refrigerating warehouses and refrigerated refrigerated food display cases such as supermarkets.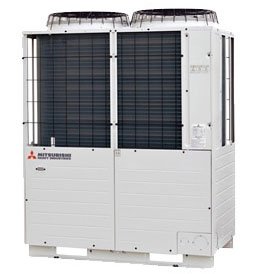 HCCV 1001 is 10 horsepower type, CO2 refrigerant used R744 has zero ozone depletion coefficient, GWP (Global Warming Potential: 1) and compared with chlorofluorocarbon (HCFC) and alternative CFC (HFC) currently widely used at present , It will greatly contribute to the protection of the ozone layer and suppression of global warming. By adopting the pressure in the medium pressure range as the refrigerant transport pressure, we are reducing the on-site installation cost. The operating ambient temperature is -15 ° C to + 43 ° C, and the operating temperature range is -45 ° C to -5 ° C, which is compatible with various refrigeration / freezing needs. The scroll compressor and rotary compressor are a combination of the scroll compressor and the screw rotary that supports high performance. The scroll compression mechanism favorable for high pressure ratio is arranged on the high stage side and the rotary compression mechanism favorable for low pressure ratio is arranged on the low stage side. By adopting gas injection with a gas-liquid separator in the intermediate pressure part, it secures the refrigerating capacity and realizes high efficiency in the whole operation region. In addition, by replacing the maximum piping length to 100 m, which is equivalent to the CFC refrigerant-equipped machine of the same capacity, replacement is facilitated. Furthermore, by adopting the same external shape as our multi air conditioner outdoor unit for buildings, it is possible to mix with the condensing unit. These are the results of taking advantage of our technology and know-how that we have cultivated in the development of many cold-heat products. MHI will continue to focus on developing high performance products and natural refrigerant products using low GWP refrigerants and will continue to contribute to further expansion of the series and conservation of the global environment in the global market.
Business-use freezing refrigeration condensing unit adopting CO2 refrigerant which realized high environmental performance and high efficiency
High efficiency by adopting our proprietary CO2 two-stage compressor scroll.
Reduce the piping installation cost (material cost) by reducing the refrigerant piping by setting the refrigerant transport pressure to medium pressure.
A maximum piping length of 100 m has been realized in anticipation of smooth renewal demand from Freon refrigerant recruitment equipment.
The world's first 2-stage compressor type "scroll compressor" and "intermediate pressure gas injection structure" adopted to realize substantial performance and efficiency improvement
Long margin Piping specification (100 m) increases installation freedom not only for new construction but also for existing renewal
Read More
Please share the news