China Refrigeration 2019 (中国制冷展, CRH 2019) is the 30th International Exhibition for Refrigeration, Air-conditioning, Heating and Ventilation, Frozen Food Processing, Packaging and Storage.

The leading international companies presents new products at China Refrigeration 2019, Shanghai, 9-11 April.
Bitzer, Danfoss, Dorin, Errecom, Nidec, Sanhua.

Send us your press release.



Look pictures from China Refrigeration 2018


Bitzer
booth F01
BITZER presents at China Refrigeration 2019:
CO2 product highlights
a selection of its energy-efficient screw compressors for industrial applications
the new ORBIT FIT scroll compressor for improved efficiency and capacity especially in heat pump applications
ECOLINE CO2 for a whole range of transcritical applications
BITZER ECOLINE CO
2
reciprocating compressors are ideal for transcritical applications. The exhibited CKHE series is designed for operating pressures up to 160 bar. Thanks to its new cylinder heads, it achieves lower noise emissions due to lower pulsation.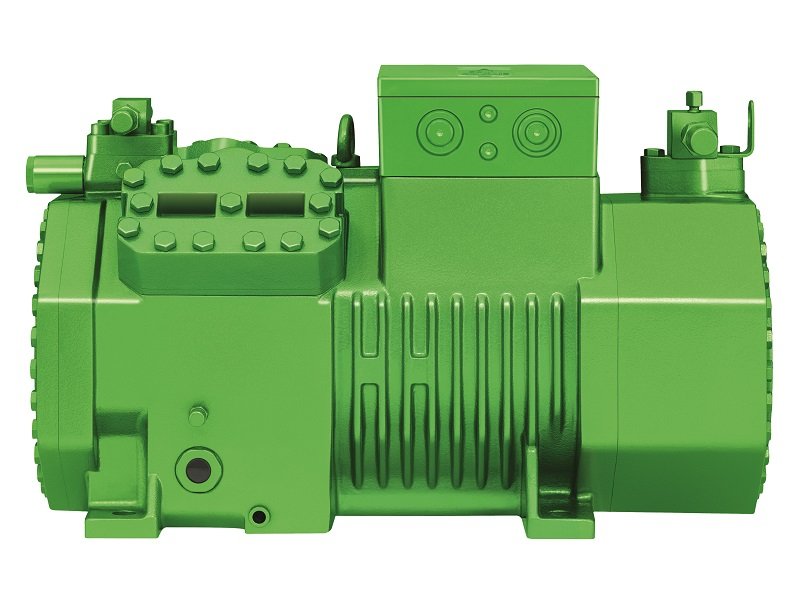 Ready for frequency inverters, the CKHE models can be operated in the standard speed range between 30 and 70 Hz. With displacement rates between 3.3 and 38.1 m3/h, this product range is suited to a wide variety of applications. The VARISPEED versions for transcritical CO
2
applications have a maintenacne-free suction gas-cooled frequency inverter for infinite capacity adjustment on board. The stepless capacity control minimises suction pressure fluctuations and cycling frequencies while saving energy costs. Another feature is the BITZER Electronics Service Tool (BEST), which facilitates compressor parametrisation and analysis.
HS95: high efficiency at full and part load
Versatility is key: the semi-hermetic screw compressors of the HS95 series are suitable for low and medium temperature refrigeration as well as air-conditioning, heat pump and marine applications. For these new, bigger models of the proven HS series, BITZER has made significant efficiency improvements of motor and mechanics, resulting in a high system efficiency in full and part load operation. They can be used both in single and parallel compressor systems and come with a robust design, low sound and vibration levels, a simple handling and serviceability with advanced electronic modules.
HS95 compressors feature a solenoid oil valve and oil filter as well as oil supply monitoring ensured by the BITZER IQ module with extended protection concept and slider control. The new slider concept also caters for an automatic Vi control. The series offers displacements of up to 1,015 m³/h at 50 Hz. In parallel compounding with four HS95 compressors, it can reach up to 4,060 m³/h. Capacity regulation can be performed both with optimised stepless mechanical capacity control or with external frequency inverters . HS95 semi-hermetic screw compressors are suitable for R22, R507A/R404A, R134a and also for new refrigerants like R1234yf, R1234ze(E) and low-GWP blends.
ORBIT FIT
The new ORBIT FIT series features an economiser function that enlarges the application limit to fulfil more demanding heat pump requirements. It also increases system efficiency and capacity in all HVAC applications, particularly at high pressure ratios.
These scroll compressors follow the principle of interchangeability, as their connection sizes and overall dimensions stay the same compared to BITZER's standard ORBIT versions when only the economiser connection is added to the compressor. The BITZER Advanced Header Technology (BAHT) enables system manufacturers to design numerous tandem and trio compressor assemblies with only four piping kits. This oil management solution simplifies design work and reduces operating costs.
Danfoss
pavilion E2, booth D01
Danfoss China will unite three business segments — Cooling, Heating, and Drives — at the 30th annual China Refrigeration Exhibition (CR2019), which will take place at the Shanghai New International Expo Center from April 9th to 12th.
The Danfoss booth can be found in pavilion E2, booth number D01. Visitors to the 300 m2 space will find it arranged into five stations: air conditioning, cold chain, heat pump, industrial refrigeration, and oil-free solutions. Danfoss experts will be there, ready to share about the latest Danfoss products, applications, and innovative ideas.
The main theme this year is "Leading the New Era, Together", which highlights Danfoss' desire to partner together with customers on mission of "Engineering Tomorrow".
Danfoss will participate in 12 industrial forums & conferences at the conference. The company will also organize seven of own technical seminars, where domestic and global experts will present cutting edge industry information and leading technologies.
Danfoss will also conduct annual press conference during CR2019, where we will announce an exciting series of initiatives and reveal some of our plans for the future. Attendees can expect to hear more about our co-sponsorship of the Sino-Danish Cooperation in Ammonia Refrigeration Safety, announcements about new technologies and solutions for the Chinese market, and partnerships with industry authorities to cultivate and develop new talent.
Dorin
Dorin will present the new TRANSFORMER REFRIGERATION COMPRESSOR. It is a globally new concept of manufacturing compressors, where common main parts and components make it possible to switch from one configuration to the other thanks to minor variable and changes: the same engineering platform will serve as the base for both large sizes HFCs and C02 sub-critical compressors.
The new TRANSFORMER REFRIGERATION COMPRESSOR is a globally new concept of manufacturing compressors, where common main parts and components make it possible to switch from one configuration to the other thanks to minor variable and changes: in fact the same engineering platform will serve as the base for both large sizes HFCs and C02 sub-critical compressors
TRANSFORMER is a 12-cylinder compressor module that can have different configuration depending on the application.
TRANSFORMER H8
Its SEMI HERMETIC CONFIGURATION, brings to the H8 compressor family, with nominal motor powers ranging from 100 to 180 HP with a displacement available from 303 to 520 m3/h. Ideal for industrial application. H8 can satisfy also large commercial project where space is an issue and management savings a must.
TRANSFORMER 120:150 VS
The OPEN TYPE CONFIGURATION will enrich the already vast and famous as well as globally well appreciated and sold VS Series compressors. The new models 120-130-140-150 VS will enlarge the offer of swept volume ranging from 4000cm3 to almost 6000 cm3 and allowing displacements from almost 350 m3/h to 518 m3/h. These largest models of VS Series will allow larger systems in very harsh marine conditions and industrial environment
booth E4F55

Errecom, this year too, is taking part to CHINA REFRIGERATION, one of the most significant events dedicated to Air Conditioning in HVAC/R market.
As one of the world's leading air-conditioning and refrigeration chemical company, Errecom will participate at the show in Shanghai with all its solutions to solve the problems and improve the performances of air conditioning and refrigeration systems.
Among all of them the AC/R restoring treatment stands definitely out: 4 specific additives that, used in a precise sequence, eliminate the main cause of the refrigerant gas leakage within the air conditioning systems avoiding the decrease of its performance.
Here the 4 steps:
No-Acid Dry Ultra: Restore the correct Ph Value
No-Acid Ultra is an acid neutralizer able to completely eliminate residues of acid present into the air conditioning and refrigeration system.
Super Dry Ultra: Eliminate the moisture
Eliminating the moisture problem is simple with Super Dry Ultra, an anti-moisture product designed in the Errecom labs. This additive eliminate the moisture circulating in the system by incorporating inside its molecules, the molecules of water that are not retained by the dry filter saturated by the moisture itself.
Cool-Shot Ultra: Remove the deposits of oil ("Oil Fouling")
Cool-Shot Ultra is a synthetic catalyst that remove all the deposits of oil accumulated in the system (both in condenser than evaporator).
Extreme Ultra: Repair refrigerant gas leaks.
Extreme Ultra is an innovative solution designed in Errecom labs in order to repair all refrigerant gas microleaks, by guaranteeing a complete, permanent and elastic endurance of the system. Its formulation is 100% safe: as a non-polymer liquid it does not react to air or humidity, avoiding any possible clogging. Extreme Ultra is safe even for the operator: the product is actually not dangerous at all.
In 4 steps, 24 ml of products (4x6 ml) and less than 30 minutes Errecom's lab allow you to obtain a complete restoring treatment of your AC/R system and consequently less emission of CO2 into the environment and a cheaper colder air.
Gree

At the exhibition, Gree has three display zones covering central air conditioner, refrigeration equipment and industrial product, which has systematically demonstrated the achievements of its independent innovation.
Gree has exhibited a full range of permanent magnet synchronous inverter product, zero-carbon healthy home, clean energy solution, core components as well as Gree intelligent service center. Among them, the full range of permanent magnet synchronous inverter products has attracted the attention of many visitors because they have integrated with core technologies of Gree central air conditioner. It is worth mentioning that Gree is the only company in China at present that can independently develop and manufacture magnetic suspension compressors and the complete units.
What's more, various types of compressors, motors, capacitors, moulds, controllers, robots, etc. are also showcased at the exhibition, which has demonstrated Gree's strong technical strength and diversified development achievements.
Gree Electric has announced the all inverter energy-saving initiative for central air conditioner at its main booth. It's well-known that air-conditioning energy consumption is the key to construction energy consumption, which accounts for a large proportion of total social power consumption. With the increasing application of air conditioner, power consumption reduction for air conditioner has become a key task in China's energy conservation and emission reduction.
In the core technology field of the central air conditioning industry, from household central air conditioner to large-scale commercial central air conditioner, Gree central air conditioner has achieved technological breakthroughs in the entire industrial chain. Supported by core technologies, Gree has voluntarily assumed the responsibility of leading the development of the industry as well as energy conservation and emission reduction.
Gree Electric, as the co-organizer, also held the launching ceremony of the 4th "Golden Impeller" HVAC Design Competition at its booth. It is learned that the event is hosted by the Building Environment and Equipment Branch of China Engineering&Consulting Association and National Engineering Research Center of Green Refrigeration Equipment. It is the only national design competition for the "air conditioning water system" in China at present.
Innovative technologies lead the development of the industry and drive the transformation from "Made in China" to "Created in China". Creating high-quality products and building Chinese brands with core technologies, Gree is striving for the goal of "Made in China, Loved by the World".
.
Nidec GA Compressors
booth E2B09
Nidec Global Appliance Compressors (formerly Secop and formerly known as Danfoss Compressors), a forerunner in advanced refrigeration compressor technology with more than 60 years of innovation, will showcase its latest developments at the China Refrigeration 2019. The exhibition will take place from April 9 to 11, 2019, Shanghai (Shanghai New International Expo Centre). The company can be found in hall E2, booth E2B09. The products will highlight the company's commitment to energy efficiency, natural refrigerants, and the electronic technology of the variable speed compressors. The booth will exhibit the key products for three segments: Light Commercial, Household and DC-Powered Refrigeration.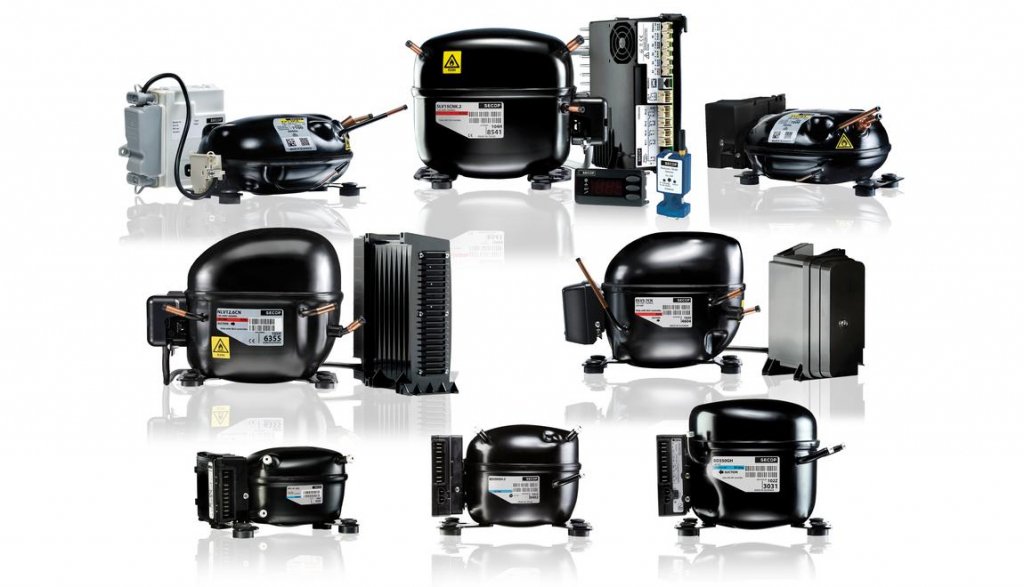 Product Highlights at the Exhibition The company will be showcasing the top efficiency variable speed compressors with propane (R290) for light commercial applications. NLV variable speed compressors can operate using multiple voltages, make LBP and MBP applications on a global scale possible. At 90-140 V, 50/60 Hz, the new DLV variable speed compressors provide a unique solution that is also suitable for both LBP and MBP applications. Both compressor series are available in various displacements. The °CCD® controllers for these variable speed drive compressors allow users to adjust the cooling capacity according to their needs and ensure high efficiency even for partial load operations. Compared to fixed speed compressors, Secop variable speed compressors can achieve energy savings of up to 40 percent. Both controllers feature a high IP54 protection class, provide a high starting torque and allow these compressors to start against differential pressure. New fixed speed DLE/NLE and SCE compressor types using propane (R290) with high efficiency and variants for robust operation in harsh environments with dual frequency (50/60 Hz) will also be showcased. In keeping with the consolidated tradition in the solar and mobile refrigeration market, the DC-Powered products in the BD series are available in different sizes and will be presented at the booth. Visitors can experience firsthand the tried and trusted Product Selector at the Nidec booth which offers all technical specifications of any model released by Nidec Global Appliance Compressors.
Sanhua
booth E2D41
Sanhua invites you to visit Sanhua booth E2D41, to have your wonderful experience at CRH 2019 SANHUA will present 8 main solutions in the booth and have a console panel in the middle of the booth where you could press "Like" button to the most impressive solution you believe.
SMART RFKH DISPLAY CASES
Simple and easy to use is very important for SANHUA and its customers. Sanhua keeps working on that direction and here is one of the outcomes.
Agree or not, it's been always the challenge to selection a TXV. Imaging the installer is stepping into a refrigeration store to buy a TVX, we would be able to train him or train the staff to help him to select the TXV in less than 5 min, isn't it interesting.
Sanhua innovatively designed a display case for the Sanhua RFKH TXV and it is just simples and Maximum 3 steps to finish the TXV selection. Sanhua will present this display cases in the field and you will be trained in 5 min. and this will be a powerful tool for all its wholesalers to attract the visitors and boost the sales. RFKH has been a world class performance TXV and it worth such a smart show cases.
In the same section you will also find the new Sanhua selection software, it is a Windows OS based desktop software which is very useful and simple for HVAC&R engineering designers. You can input the designed system conditions, the software will automatically recommend the model of Sanhua products.
Premium Condensing Unit with all Sanhua components
- taking Sanhua one-stop components solution and get a 5 years warranty
First of all don't get it wrong Sanhua is not intended to produce any of condensing unit. But SANHUA is offering to the condensing unit manufactures a 5 years warranty as long as the unit is installed with all Sanhua specified products and been approved by Sanhua. The China refrigeration market has been lacking of standardization and this leads to the uneven quality of the cold rooms. As the market leader Sanhua is willing to bear to responsivity of improving the situation. Nevertheless, so far there is no such a brand that guarantee like this in commercial refrigeration industry. this is reflecting Sanhua's full confidence of the products quality.
The Revolutionary solution for Higher efficiency
- Sanhua EEV & controllers package solution
The SEC superheat controller was launched 1.5 years ago and it's been changing the way of people thinking of expansion valve. Before that no one can really image that Sanhua will make the price level as closest ever as the traditional TXV+ Solenoid valve. It is so smart that could easily control the superheat within +/-0.5K. starting this year Sanhua has upgrade it in order to have all 24 kinds of refrigerants inside in order to fulfill the market like Europe that demanding more and more new and low GWP refrigerants. In the booth you will find the "0 inner leakage" characteristics of the LPF series EEV, which is specific used for refrigeration application. This solution is very likely to become the revolution to the TXV+ Solenoid valve market in the near future.
Solutions to New Refrigerants
- Besides the launched CO2 and R290 solutions Sanhua will announce its R32 4-way reversing valve for scroll heat pump (Chillers). The scroll heat pump will have extremely high discharge temperature up to 160oC and the 4-Way valve must be designed for permanent usage.
35 th anniversary of Sanhua
You may notice that year 2019 will be Sanhua 35th years anniversary It is a milestone and a new starting point as well. There will be an celebration in October this year but Sanhua people cannot wait but show their excitement in CHR2019. There will be in the booth a section called "Say something to Sanhua's 35th years anniversary". The camera and microphone are ready to hear from you. Please smile and don't forget to take the 35th anniversary T-shirt (limited collection)
Please share the article