Show management of AHR Expo 2018 announced the winners of the 2018 AHR Expo Innovation Awards, the annual competition recognizing some of the most inventive HVACR products, systems and technologies that will be featured at the
2018 AHR Expo
.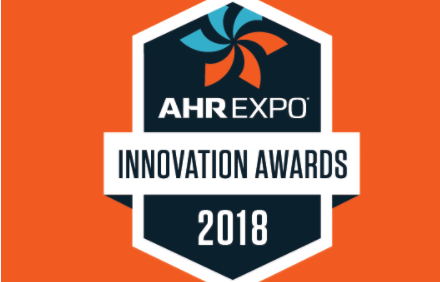 The winners were selected by a panel of third-party ASHRAE member judges who evaluated all award entries based on innovative design, creativity, application, value and market impact. The winners will be recognized in a formal ceremony during the 2018 AHR Expo, that takes place Jan. 22-24, at McCormick Place in Chicago. The AHR Expo will also announce the winner of the highly-anticipated Product of the Year Award at this ceremony. The winners and finalists in the categories of building automation, cooling, green building, heating, indoor air quality, plumbing, refrigeration, software, tools and instruments, and ventilation are:
COOLING
Company: Emerson Innovation: Copeland Scroll
The latest generation of Copeland Scroll two-stage compressors from 1- 10 tons has been redesigned for improved performance and reliability in residential and commercial air conditioning systems. The third generation technology is optimized for mid-tier comfort and efficiency rebates with improved full-load and part-load performance up to 5%.
FINALISTS
Delta Cooling Towers, Inc. (Delta Anti-Microbial Cooling Tower) Johnson Controls, Inc. (YORK Affinity YXV 20 SEER Variable Capacity Air Conditioner) ZIEHL-ABEGG, Inc. (ZAvblue centrifugal fan)