Arneg welcomes a very special piece of furniture in its collection, responding to the growing demand from the world of retail to have more and more flexible furniture, able to adapt to modern ever-changing displaying needs.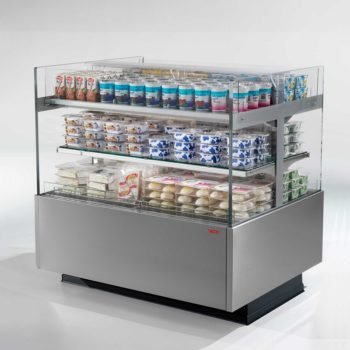 Joining the typical features of semi-vertical refrigerated counters and islands to create a completely new type of patented cabinet, unlike any other on the market, Daytona can be moved and combined in complete freedom while maintaining a great load capacity with the highest product visibility.


The lighting is the best available and the displaying advantages are remarkable • Maximum visibility, even from afar. • Total material transparency and complete absence of shadow zones. • High loading capacity in a compact space. • Perfectly integrated head-case. • Easy matching and multiplexing.




Thanks to its unique design, Daytona showcases products in both the basin, as found in an island, and also on vertical display shelves, like wall models have. A single air circuit cools down all sections assuring an homogeneous temperature throughout the cabinet. Born as a promotional island, it can be used as a take-away counter, also able to push and ease first-sight purchasing.




The dry version is also available.
Please share the news