The leading international companies will present new products of refrigeration equipment and components at Chillventa 2022. Read summary about new products in the second issue of our overview.
Compressors:
Bitzer
,
Bock
,
Cubigel
,
Dorin
,
Frascold
,
Mayekawa
Heat exchanges:
Unilab
Components:
Eliwell
,
HB Products
,
Invertek Drives
,
Kriwan
Equipment:
Area Cooling Solutions
,
Clivet
,
Epta
,
Frigo Block
,
Kide
,
Mirai
,
MB Frigo Grupa
Refrigerants:
IT, digital services:
Energy Advice
Read more about the companies
in the first issue of the overview:
Compressors: Embraco, Emerson, GEA, Secop
Heat exchanges: Modine, Refkar, Roller
Components: AKO, Armacell, CAREL, Conex Bänninger, Danfoss, ebm-papst, EVCO, Sanhua, Sauermann, Vito Rimoldi
Equipment: Advansor, Arneg, INTARCON, Refra
Refrigerants: A-Gas
We are media partner of Chillventa 2022.
Are you exhibitor of Chillventa?
Send us
your press release about new products.

Would you like to post a big article about your products at Chillventa 2022? Ask us how! :)
Hall 6, Booth 6-414
In this new edition of Chillventa 2022, Area Cooling Solutions will present their upcoming inverter condensing units for commercial refrigeration applications that will be available in 2023.
They will present the largest transcritical compact CO2 solution based on hermetic compressors of their iCOOL Series: iCOOL 22 and 30D CO2 MT. Both are sustainable solutions using natural refrigerants with the lowest environmental impact (GWP =1). Due to inverter technology and their advanced control system, it provides significant energy savings.
As result of 12 years of field experience with inverter technology, they present the new generation of inverter condensing units: iCOOLTM G4. Their increased energy efficiency guarantees the operational safety during all seasons. They will also present the iCOOLTM SE Series. This is a new series of products that offers all the benefits of inverter technology at the cost of on-off. Their product, with a simplified commissioning process is easy to install and designed for high ambient temperatures (43ºC).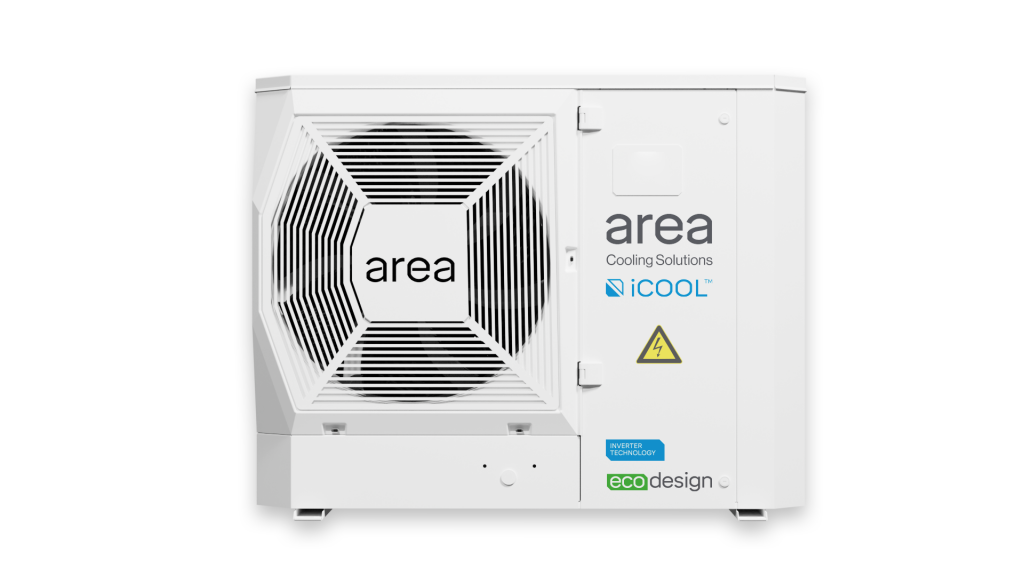 Platinum partner of Refrigeration industry

Hall 7, stands 7-350 and 7-650

BITZER, the refrigeration and air conditioning specialist, will be showcasing its most important innovations and promoting interaction with trade fair visitors at its main stand, 7-350 in Hall 7, at Chillventa 2022 in Nuremberg, the leading global trade fair in refrigeration. Visitors will also have the opportunity to discuss the industry's current regulatory challenges and solutions with BITZER experts at Stand 7-650

BITZER is always expanding its product portfolio in the fields of refrigeration, air conditioning, process cooling, heat pumps and transport. With numerous real and digital exhibits at its main stand, 7-350, the company will be showcasing new ideas and solutions for all applications and the industry's changing challenges – on the basis of BITZER compressors, heat exchangers and electronics.
The IQ modules for controlling integrated functionalities, for example, are the perfect complement to BITZER compressors.
With its motto 'Fit for the Future', BITZER will also be demonstrating #greencompetence at Stand 7-650, where visitors can talk to experts and discuss EU initiatives such as Fit for 55 and the Green Deal, regulations such as the F-Gas Regulation and their revision, and Ecodesign requirements. BITZER will also present examples of how the company promotes the sustainability and future compatibility of its components and itself embraces sustainability.
Read the full article about BITZER at Chillventa 2022

BOCK
Hall 7, Booth 7-405

New to the Frickenhausen-based company's portfolio are two solutions specifically for natural refrigerants such as CO₂ (R744). The new transcritical 6-cylinder QX56 CO₂ T is designed for even greater performance, especially in industrial refrigeration and heat pump applications.
The latest CO₂ compressor of the semi-hermetic BOCK HG range meets as a 6-cylinder the requirement of capacity increase with the natural refrigerant R744 for various commercial and industrial applications. Its advantages: its holistic BOCK CO₂ compressor design, engineered for high loads, enables greater capacities while reducing the number of compressors. This ensures leaner system complexity with lower investment costs. In addition, the new model offers maximum flexibility through various design variants, e.g. in addition to use in classic medium and low temperature applications, also for heat pump and air conditioning or as a parallel compressor.

The trade audience can expect a 2-stage compressor solution for CO₂ applications in the field of low temperature cooling as a further highlight.
CLIVET

Hall 4, Stand 304

At Chillventa 2022 Clivet will be exhibiting its complete range of solutions for single homes, condominiums, commerce and industry, which includes the most innovative technologies in both the hydronic and VRF fields with the preview of the propane Thunder and SPLIT series, as far as VRF CVT8 units, which feature even more extended limits and greater efficiency than the previous series, which will be available in 2023.
In the commercial sector, central plants are probably the most popular HVAC design solution.
Clivet evolves this solution and present Clivet Enhanced VRF System, the standardized, industrial comfort solution able to fit individual requirements of the different commercial buildings.
Its modular design allows providing the most suitable, specialized and efficient answer to comfort requirements of shopping centers, offices, hotels and restaurants, entertainment, hospitals, meeting the different needs related to their special functions.
CLIVET exclusive Enhanced VRF System is composed by 4 basic components:
Mechanical ventilation units, fully integrated in the range of control systems for maximum immediacy in managing the system, grant an healthy environment.

VRF outdoor units with EVI (Enhanced Vapor Injection) compressor technology, heat recovery system, operating range from -25°C in heating mode and from -15°C to 52°C in cooling mode, high heating capacity at low ambient temperature, compressor frequency operation allowed down to 7% for the maximum part load system efficiency, innovative Energy Management System to adapt the refrigerant temperature to the real environmental needs maximizing the comfort and energy saving.

VRF indoor units, completely redesigned featuring innovative functions such as 7 fan speeds and available in a wider range models and sizes from 1.7 kW to 56 kW for the maximum application flexibility

Control systems with a wide range of commands to manage different zones locally or remotely independently depending on the specific needs. Wireless and wired remote controls, centralised touchscreen controls, interfaces for cloud control from smartphones, tablets or PCs, supervision systems for centralised management of multiple systems in different locations and BMS interfaces for integration of the VRF system with third party equipment.
Cubigel Compressors
Hall 6, stand 104
The focus of this time for visitors will be the extension of ranges and high efficiency propane compressors.
Variable Speed and DC Compressors
Cubigel Compressors Variable Speed Ranges are the best solution for obtaining the maximum energy reduction, basically because full compressor capacity is not always needed, so this technology dynamically adapts the compressor's cooling capacity to the appliance's needs by adopting electronically-controlled running speed, optimizing the system's performance.
Besides, Cubigel Compressors also offer the best DC power supply Compressors for vehicles of transportation, such as caravans, boats, cars and trucks with need of cooling appliances and air conditioners.
Commercial Refrigeration Compressors Ranges
Small L, B, L, P, X, S ranges go from 1,4 to 42 cc and offers a complete solution for all cooling applications like Refrigerators, Ice Cream Freezers, Vending Machines, Beer Dispensers or Soft drink dispensers in R134a, R404A, R600a, R290, R507 refrigerants.
Dorin
Hall 6, booth 316
Dorin is ready to present its latest high efficiency solutions, focused on improving energy saving, performance, sustainability and connectivity in the HVAC&R industry.
The first company in the sector worldwide to invest in innovative CO2 technology (since 1991),at Chillventa 2022, Dorin will exhibit its new arrivals in the CD compressor range.
The revolutionary CD400 , with permanent magnet motors, its new transcritical CD600, 6 cylinders and displacement up to 72 m3/h, the super compact CD0 and the innovative partialized CD4.
The novelties for 2022 are completed by the new Dorin Screw compressor model, with displacement from 337 to 543 m3 / h and from 90 to 180 HP, the transport series, with the Boxér and CD4Rail compressors and the upgraded H8, 12 cylinders with displacement up to 518,01 m3 / h, intended for large commercial, industrial and logistics plants.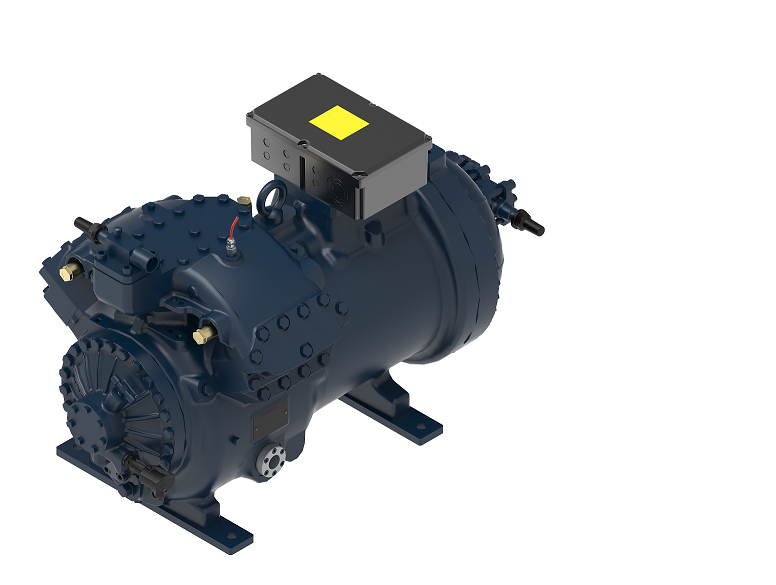 Gold partner of Refrigeration industry
Hall 5, Booth 5-423, 5-322

Eliwell is returning to Chillventa to introduce the latest and increasingly efficient, sustainable and connected HVACR solutions, and to launch a preview of the innovative solutions that will be taking centre stage in 2023.
Secure Interface, the connected HVAC from Field to Cloud
Having connected machines and devices available is now also a must-have in the HVAC sector. For this reason, Eliwell has developed Secure Interface, an extremely compact Linux embedded PC (72 x 110 x 60 mm) to enable IoT connectivity efficiently, intuitively and competitively, allowing communication with connected devices, whether they are our own or from a third party.
Secure Interface can connect to any device fitted with a Modbus bus over RS485, collect data from them and convey it to the Cloud, where specific applications analyse the data and enable predictive maintenance. As it is a programmable unit, it is very easy to develop any Modbus driver in order to communicate with every type of compatible device.
DOMINO ZERO, now more compact, flexible, and easier to use in conjunction with third-party valves
The latest upgrades to the DOMINO ZERO solution – for electronically controlling a refrigeration system running on either natural (CO2) or synthetic refrigerants – have made it more compact, open to the use of third-party valves, scalable due to its modularity, and capable of offering more stable control.
EWCM is the DOMINO ZERO component used for rack control. Recently improvements have been made to this controller, which is now capable of working with a number of third-party valves, giving the manufacturer the utmost freedom of choice.
Plus, the space occupied by the new EVEVD drivers for EWCM 9000 PRO-HF and by the two backup modules has been halved, with a 50% space saving in the electrical panel solely in terms of the drivers, leading to a solution which overall is 35% more compact than the products currently available on the market.
Read the full article about Elliwel at Chillventa 2022
Energy Advice
Hall 9, Stand 501

EA-SAS Cooling is a Digital Twin of the cooling/refrigeration system, designed to reduce electricity consumption through continuous system monitoring and automatic Set Points control.
Problems to be solved:
How to reduce electricity consumption?

How to control Cooling/Refrigeration process according to variable product quantity and product type?

How to track the real efficiency indexes (EER, COP) online and know the real-time state of the system?

How to determine actual minimal costs needed to ensure technological requirements and avoid surplus energy consumption?
EA-SAS Cooling functionality:
Calculation and tracking of refrigeration energy consumption;

Predicting refrigeration demand;

Calculation and tracking of Compressors operation state and KPI's: COP, isoentropic and volumetric efficiency and other;

Calculation and tracking of Condenser efficiency;

Calculation and tracking of Evaporators efficiency;

Required evaporation temperature control Set Point recommendations;

Required condensing temperature control Set Point recommendation;

Equipment deterioration monitoring;

Demand-response and price-based optimization.
Epta
Hall 7, booth 7-332
Epta will present its most recent new entries, expressed by the claim: "Innovation For Efficiency, We Know How. The Epta System". A concept which encloses all the innovation, efficiency and technical skill of the Group in designing high-performing refrigeration systems.
The new entries are numerous, and the following stand out:
EptaService diagnostic tools. The new SwitchON Pack is a diagnostic platform for the packs. This system enables remote performance analysis and optimisation and intervenes to prevent any malfunctions. In case of fault, it suggests specific intervention procedures. Moreover, Chillventa 2022 will be the perfect opportunity to observe LineON technology up close. It is a digital solution for Epta's plug-ins for the Food&Bev., Ho.Re.Ca. and Retail sector that monitors numerous parameters as temperature and humidity, 24/7. Two more advantages offered by LineOn are the fact that it provides sales information and geolocalises the commercial display refrigerators.
The latest EptaTechnica ECO2Middle pack, synonym with flexibility, ideal for every application need, thanks to its different modules.
Misa cold rooms: a propane powered cold room with an air-cooled condensing unit DropIn Air-cooled and Freeblock monoblocks.
Frascold
Hall 6, Stand 312
Frascold will present its latest innovations.
Among the new products launched at Chillventa 2022 are the ATEX Z40-126 high-temperature piston compressors, designed for heat pumps in the industrial sector. An ATEX-certified, isopentane solution that, when combined with renewable sources, is able to guarantee maximum safety and sustainability. Among its special features, the 6 cylinders allow for a condensation temperature of about 160°C to be reached and pressurised water up to 100/155°C to be produced. The compressor can be used in cascade, or using waste heat to feed the entire system, in favour of greater efficiency and circularity of resources.
During the exhibition, the two series of screw compressors CX ATEX and Magnetic will be presented, which provide a higher delivery rate and, consequently, a higher thermal capacity production.
CX ATEX models, in addition to completing the offer for industrial installations, are also ideal for district heating. The range is reliable, efficient and silent and it is also available with R290 and R600a hydrocarbons. What contributes to its excellent performance are two different Vi (compression ratio) and the possibility of extending the operating range by choosing a larger electric motor. Finally, it features step-by-step or continuous capacity control, guaranteed by a slide valve and by a sophisticated triple-action oil separation system that minimises oil carry-over.
The Magnetic models, on the other hand, include a range of screw products recommended by Frascold for the comfort segment, for cooling processes and for applications with heat pumps. The main element of the compressor is the exclusive IPM (Interior Permanent Magnet) synchronous motor, consisting of magnets in the electric rotor that eliminate slipping and ensure accurate speed monitoring. Another advantage of the IPM is the reduction in power consumption, compared to traditional solutions, in favour of greater energy savings. In a nutshell, reliability, flexibility and simplicity contribute to define the MAG family.
Frigo Block Refrigeration Systems Inc
Hall 9 booth 313
Frigo Block will exhibit at the Chillventa Exhibition, industrial and commercial type refrigeration units and heat exchangers that are operating with R455A, R744, and R449a gases. Also, we started to produce transport(mobile) refrigeration units and the company will exhibit some models for the first time in the international area.
HB Products
Hall 5, Stand 120
HB Products will present a wide range of energy-efficient solutions to push the sustainable agenda within refrigeration and heat pump applications. The theme for our stand is energy saving and sustainability.
The company will focus on innovative product news in industrial cooling and heat pump applications. Introduction and testing of our upcoming products (Mass-Flow Sensor, TDR Liquid Level Sensor, STG Sensor) supported by in-depth knowledge about existing solutions, level sensors, switches, safety, and surveillance and provide highlights and insights from industry professionals.
Invertek Drives
Hall 5, Stand 5-205
One of the smallest variable frequency drives (VFD) in its class designed and ready for R744 and R290 natural refrigerant BLDC compressors will take centre stage on Invertek Drives stand at Chillventa.
Optidrive Coolvert was designed by Invertek Drives specifically for OEMs to optimise the performance of BLDC compressors used in heat pumps and condensing units.
It also has one of the widest ambient operating ranges of between -20c to +60c making it ideal for use in a wide range of environments.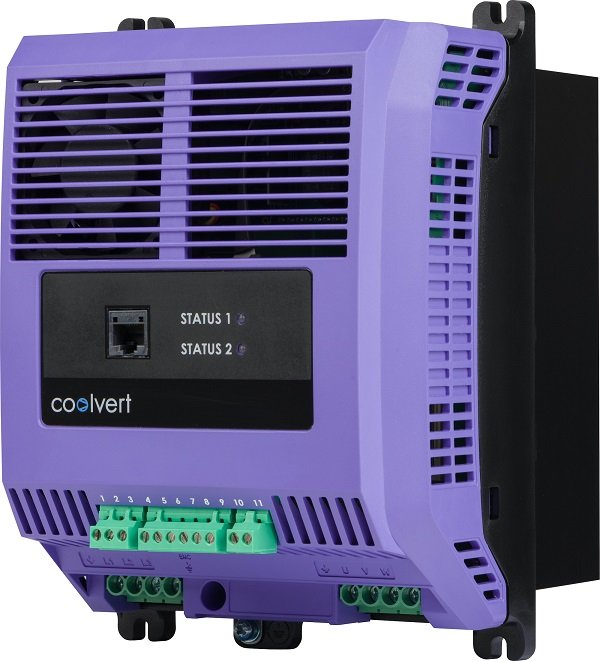 Kide
Hall 7, booth 7-330
Kide S.Coop to present new products at Europe's most important trade fair for refrigeration.
KIDE Waterloop System
Waterloop is a commercial cooling system with indirect condensation. This system consists of refrigeration units condensed in a secondary water + ethylene glycol circuit and one or more air coolers in parallel to evacuate the condensation heat to the outside.
Suitable for installations such as food shops, supermarkets, industrial kitchens or catering.
Reduces refrigerant charge and helps to reduce leakage.
Very easy to install.
Possibility of heat recovery for ACS (or other services).
Propane equipment
Monoblock commercial compact refrigeration roof equipment for cold storage rooms, which have a small volume.
Compact ceiling-mounted.
Condensation by wáter* or air.
Refrigerant R290.
Hermetic compressor.
Full hermetic refrigeration circuit.
Automatic defrosting by hot gas.
Automatic evaporation of defrosting water.
KRIWAN
Hall 7, booth 7-352

The company will present the heat pump level monitoring for high oil temperatures of up to 140 °C.
KRIWAN has developed the new level sensors INT276 CN+ and INT276 CX+. So even with CO2 or NH3 heat pumps, e.g. B. in district heating networks, the oil level at the oil collector or oil separator can be reliably monitored.
Instead of a permanently connected cable, an M12 plug connection is available so that flexible wiring is possible.
The product family is rounded off by further new variants with an M12 plug connection, e.g. for oil temperatures of up to 120 °C.

MAYEKAWA
Hall 7, Stand 7A-110.
Mayekawa to show at the exhibition several ranges its products, among them:


Mycom compressors
Mayekawa presents at Chillventa the new 360GV Series screw compressor, valid for Hydrocarbons, CO2 and NH3 and with automatic variable Vi.
mCHILLER. Low ammonia water chillers
The mCHILLER series is a Mayekawa plug-and-play compact standard solution with a strong focus on energy consumption and the perfect balance between durability and simplicity.
The mCHILLER series is designed with ammonia, a natural refrigerant that gives the highest energy efficiency and the best sustainable solution. It provides a high level of safety with a low ammonia charge and has been designed for an easy and simple installation and a long lifespan.
The Mayekawa mCHILLER series includes the water-cooled standard ammonia chillers mCHILLER FUGU, and the air-cooled standard ammonia chillers mCHILLER TAKA.
Oil Pumps
The MYCOM oil pump is a high performance pump series based on screw compressor manufacturing technology that we have developed over many years.
Low noise and low vibration have been realized with our original gear shapes. These pumps can be stably operated for long periods of time, even under severe conditions such as high pressure.
MB Frigo Grupa
Hall 9, Stand 9-560
This year, MB Frigo Grupa will present a complete solution for refrigeration systems Arctic Line:
ArctiCell modular cold rooms

ArctiCo2 refrigeration units with the natural refrigerant CO2 (R744).
Arctic Cell modular cold rooms
Modularity enables full adjustment to available space.

Low cost of ownership during entire life cycle.

High-quality panel connections guarantee optimal energy efficiency.

Quick and easy assembly without power tools.
Arctic refrigeration doors
Elegant design and excellent compatibility.

Specially designed for durability.

Quick and easy assembly without power tools.

High level of assembly readiness.
ArctiCO2 refrigeration units
In comparison with HFC products, ArctiCo2 refrigeration units use the latest technology which enables optimal operation and savings in energy consumption up to 25%.

Refrigeration equipment Arctic Line conforms to the F-Gas regulation (Regulation 517/2014 reducing emissions of fluorinated greenhouse gases). Arctic Line is investment in the future which uses intelligent technology solutions for achieving high energy efficiency and increase environmental protection.
Bronze partner of Refrigeration industry

Hall 7, Stand 509

At Chillventa Mirai Intex will present Mirai Cold machine for process cooling applications MIRAI Cold 15 T.
MIRAI Cold's refrigeration machines use ONLY air as the refrigerant and are completely oil free. Come with frequency inverters as standard and are very efficient at part load in ultra-low temperature refrigeration with efficiency and sustainability in mind.
Applications of MIRAI Cold: Cold rooms (Biomedical, Food storage), Cryotherapy, Blast Freezing, Lyophilization, Freeze-drying, Solvent recovery etc.
The benefits Mirai Cold machines
Flexibility – any temperature from –40 to –130

High energy efficiency

Safety and reliability – Air as refrigerant and oil free system

High temperature accuracy

Low noise and no vibration







UNILAB

Hall 7, Booth 131
This year, at Chillventa 2022, Unilab will present 3 new software tools aiming at helping HVAC & R manufacturers daily work.
Heat Pumps Simulation software (air conditioning & domestic hot water applications)
After selecting the desired Capacity of the Heat Pump, the software helps the user by guiding him in selecting the right component model. EcoDesign calculation is included, along with the possibility of exporting Excel capacity tables.
Low Temp - High Temp Calculation
Calculate two COILS in series on the air side (with air flowing through both) and in parallel on the fluid side (fed singly, e.g., with one coil fed with water and another with a mixture of water and glycol). By giving the inlet and airflow conditions, our software allows to take the temperature coming out of the first LT coil, making it become the inlet temperature in the HT.
Freecooling + Condenser
HEATING COIL + CONDENSING COIL: simulate two coils in series, made of a Heating Coil + Condenser, as generally seen in air water chiller applications. If external air temperature on coil is sufficiently lower (say 5° C), with water entering at 20°C, the cool air makes the water cool down at 15°C, which in turn goes to the evaporator. So we use cool air to cool down the water.
COOLING COIL + CONDENSING COIL: Simulate two coils in series, made of a Cooling Coil + Condenser. In this case, the purpose is reaching lower condensing Temperature.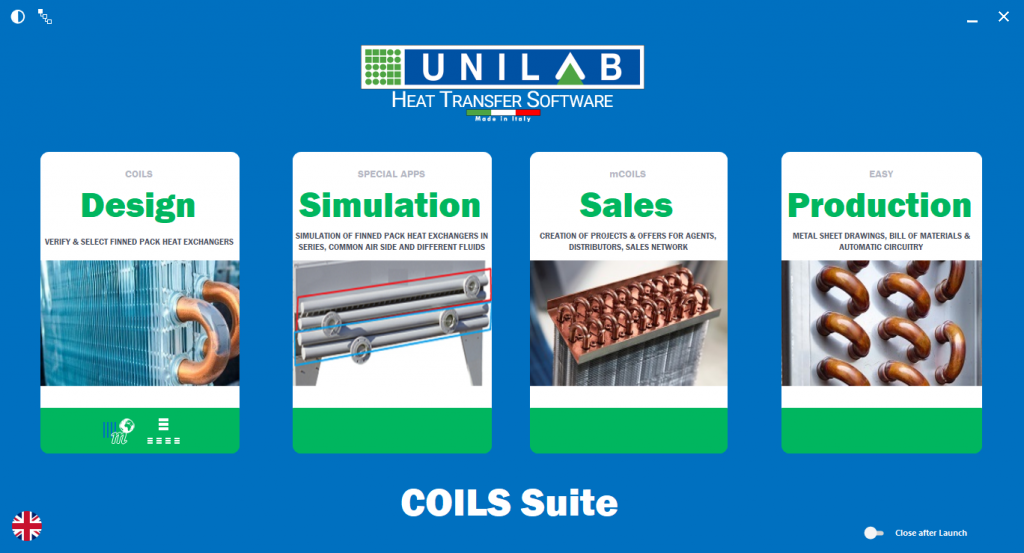 Please share the article