Strengthening Daikin's business base by offering comprehensive refrigeration solutions for the retail food sector is the goal of this acquisition. Daikin Europe N.V., through its subsidiary Zanotti S.p.A., closed an agreement February 7, 2018, to buy Tewis Smart Systems S.L (Tewis). Tewis is a leading company in Spain that offers standard and customized refrigeration solutions. Zanotti S.p.A signed an agreement to buy all the shares of the company. At the same time, Zanotti S.p.A has also reached an agreement with Zanotti Smart Solutions to acquire the remaining shares of Zanotti Smart Solutions.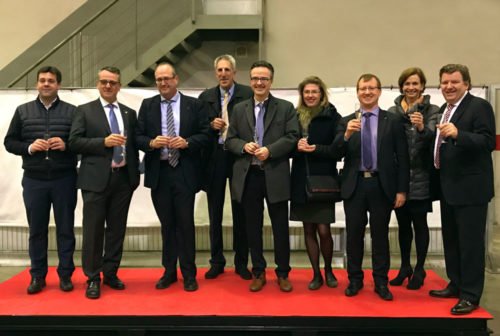 Tewis is a leading company in the design and technical development of refrigeration systems. Along with its experience in customized controls (including supervision), Tewis offers comprehensive solutions for climate and refrigeration applications. In recent years, Tewis has developed, in particular, a range of refrigeration systems that use CO2 as a refrigerant and has established a lasting relationship with key Spanish and Portuguese retailers in the food sector.

Its mission and philosophy is to achieve high reliability and achieve significant energy savings for its customer base.

His team combines experience and technical knowledge in the area of ​​design, refrigeration, supervision and programming of electronic controls. This broad knowledge base allows Tewis to approach projects in an innovative way. Through personalized assistance, Tewis advises its clients when selecting and designing the best solution for each application.

Tewis' business is focused on Spain and Portugal. In this way, they make use of the facilities of Zanotti Smart Solutions, based in Valencia, to manufacture units with CO2, as well as for other refrigerants. In its control platform, Tewis has partnered with several suppliers.

Thanks to this acquisition, Daikin, through its subsidiary Zanotti, takes another important step to consolidate its position in the refrigeration market. Daikin's goal is to further develop the Tewis philosophy and make it known internationally, making the most of synergies with Daikin's existing sales organizations. In France, one of the key countries for international expansion, Daikin will strengthen its local refrigeration equipment and take full advantage of Tewis' know-how and experience to further consolidate its position in the retail food sector.

In addition, the supply of Tewis products with CO2 refrigerant is complemented by the current product ranges of Daikin and Zanotti that work with R410a and R134a refrigerants. Since the optimum refrigerant for each application is different depending on the type, capacity, temperature range and safety requirements of the application, it is important to offer a varied refrigerant selection.

"The entrepreneurial spirit, the industrial experience, the clear focus on the client and the cultural values ​​that have led Tewis to success complement perfectly the philosophy of Daikin. It is reassuring that the solid Tewis management team led by Mr. Carlos Momplet continues to lead the company. We are excited to work with him and his team to develop creative solutions and grow the business even more. "Mr. Umamoto, Vice President of Daikin Europe. N.V.
Please share the news