Legacy Air, a part of CoolSys family, announced the expansion of its operations in Hawaii and California as well as a staff promotion. It will be extending its operations in Hawaii with a new service branch and opening a Central California branch serving various regions throughout the state. Additionally, it has promoted Donovan Taylor as service manager at the new California office.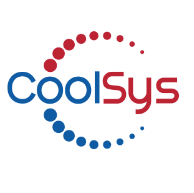 "Legacy Air has grown significantly since the company was founded and now is entering a new phase of growth with our expansion in Hawaii and throughout California," comments Jay Parker, president and founder of Legacy Air. "In tandem with this growth, we are fortunate to have Donovan Taylor taking on a new role as a service manager. He exemplifies the work ethic and integrity that has made our continued success possible.
The new Central California office in Bakersfield, Calif., will be Legacy Air's fifth in the state. At present, the company also has California branches in San Diego, Orange County, and in the Sacramento and San Francisco areas. The new office will support the growing demand for Legacy Air's services in California as well the needs of service technicians in the field.
Donovan Taylor will lead the new California office in his newly appointed position as service manager. He brings more than 17 years of experience in the HVAC service profession to his new role. He first joined Legacy Air in 2017 after being a college instructor, entrepreneur and residential HVAC professional in Bakersfield. In February 2018, he became an interim service manager in Los Angeles, where his performance earned him his recent promotion.
In Hawaii, Legacy Air has established a stand-alone branch with three full-time technicians on the island of Oahu and coverage on all outer islands. The rapidly expanding branch is led by long-term Regional Service Manager, Wayne Fine, who joined Legacy Air in 2003 as an electrician and rose the ranks to his current position. Legacy first established its operations in Hawaii in 2017.
"Legacy is our fastest growing operating brand to date. We are excited and proud of what they continue to accomplish as a member of the CoolSys family of companies," comments Adam Coffey, president and chief executive officer of CoolSys.