The organisation is moving up into high gear for the 41st edition of MCE Italy – MOSTRA CONVEGNO EXPOCOMFORT – the world's leading biennial exhibition dedicated to residential and industrial installations, air-conditioning and renewable energy, enlivening the halls of Fiera Milano from 13th – 16th March 2018.
Read overview Innovation at MOSTRA CONVEGNO EXPOCOMFORT 2018


Technological innovation in terms of products, systems and solutions for comfortable living and strong internationalism, reign once again as the undisputed protagonists of MCE 2018, reaffirming the event leading position in an even more global context. MCE - MOSTRA CONVEGNO EXPOCOMFORT 2018 has registered over 1,100 direct exhibitors. It has all it took to be a success. Many new companies choosing the show to make their debut, some big names making a comeback and a sharp rise in foreign exhibiting companies.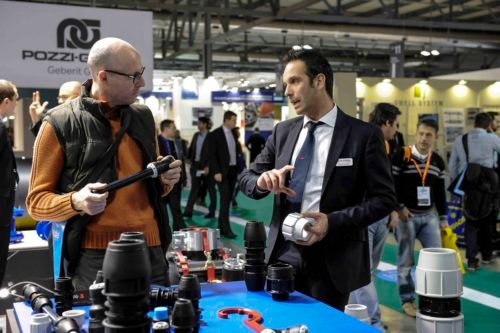 In particular, the display area dedicated to air - conditioning, refrigeration and hardware sectors is almost completely sold out . Excellent performance for sanitary technology, water treatment, heating and renewable too. In total, over 80% of the exhibition spaces have already been pre-booked. MCE 2018 will once again be an ideal showcase that will take visitors on a journey through the most innovative technologies for energy efficient management of the built environment (commercial, residential, and industrial), from a single flat to a block of flats, from public buildings to industrial plants. A unique opportunity for all players in the global HVAC&R systems market; from manufacturers of high-tech solutions to wholesalers and retailers, designers and installers, to discover novelties and the leading sector trends.




Amongst the new features in store for MCE 2018, some previously announced, as the Country Partner initiative, that sees India as a special guest of this year's edition, one of the most promising and dynamic markets for European and Italian businesses– Indian companies have so far occupied more than 600 square metres of exhibition space. Moreover, the launch of BIE – BIOMASS INNOVATION EXPO that will add value to MCE entrepreneurial network focused on dealing with energy efficiency and othercurrently in progress.




Air conditioning, Heat pumps, Refrigeration, Ventilation
A big showcase of all the technological innovation connected with the optimal management of air quality and residential comfort provided to businesses and professionals in the field of design, installation and management of cooling, annual air conditioning, air treatment and industrial refrigeration plant systems. All in compliance with the benchmarks of mechanical and energy efficiency and low levels of consumption.
Please share the news