Most versatile product range in its category allows for a fully electric-powered refrigerated fleet for sustainable inner city distribution.




Thermo King expands its portfolio with new B-Series models of zero-emission, all-electric refrigeration units for small trucks and vans, uniquely designed for inner-city distribution and last-mile deliveries in restricted urban areas. The B-Series now covers all types of applications including fresh, frozen and heat products, and pharmaceutical applications because of good distribution practice (GDP) qualification. GDP guidelines ensure that the high level of product quality, determined by good manufacturing practices, is maintained throughout the entire distribution chain.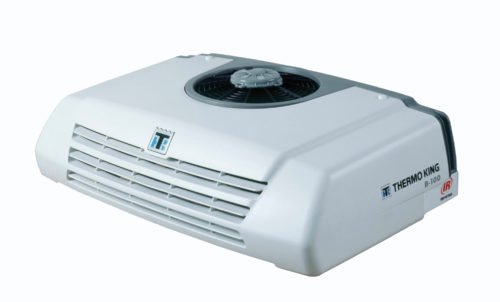 New B-Series units are fully compatible with internal combustion engine and full-electric vehicles, which allows distribution companies to operate a zero-emission and fully-electric powered refrigeration fleet. The new units consume less power which contributes to longer battery autonomy and increased distribution flexibility. "The B-Series is uniquely designed to for maximum efficiency and keeping perishables safe and fresh, which is what our customers expect from Thermo King" said Pauli Johannesen, vice president and general manager of Thermo King's truck, trailer and bus business in EMEA. "We continue to demonstrate our climate commitment by designing market-leading, zero-emission solutions and all-electric transport refrigeration, which help our customers achieve their operating and sustainability goals as well."




To further increase the operational efficiency of transport operations, the B-Series and the entire portfolio of Thermo King vehicle-powered truck units are connected through TracKing telematics. Connectivity increases operational efficiency through 24/7 visibility of the vehicle, the unit's performance and the load condition. This allows fleet managers to access critical unit data through a computer or mobile device to ensure that the load is protected at all times and the unit is running at it most efficient.
Please share the news