International Heating, Refrigeration, Air Conditioning, Installation System, Water Treatment, and Insulation Exhibition, Nigeria HVACExpo will be held between 10-12 July 2018 at the Landmark Center in Victoria Island, Lagos.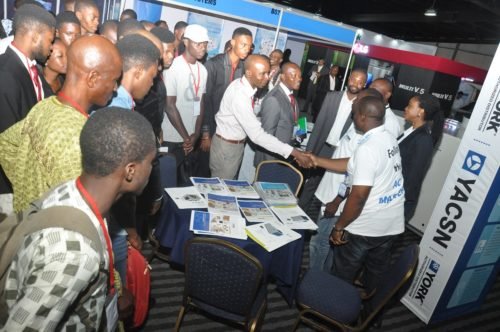 WEST AFRICA HVAC 2017 event attracted 72 exhibitors , representing companies from 16 countries: Nigeria, Turkey, China, Egypt, India, Iran, Tunisia, U.A.E, Germany, Poland, Tanzania, USA, S. Korea, Japan, France, Switzerland, as well as more than 3800 visitors throughout Africa such as Kenya , South Africa , Ghana , Tanzania, Egypt, Turkey ,India ,Lebanon , Ethiopia.
Top global brands such as Siemes, York , Carrier, LG, Panasonic, Daikin , Bluaberg , Emerson , China Fore, Baymak, Wilo and etc. were present and all reported excellent contacts and business conducted across the 3 days of the event.
In addition to the exhibitors, HVAC Expo played host a comprehensive educational programme of workshops.
Marketing HighLights;
– 100.000 flier & VIP invitations were distributed
– 140 adverts placed in local & international trade websites
– Promotional radio adverts were aired in Nigeria : CLASSIC FM , INSPIRATION    FM , COOL FM and etc.
– Newspaper adverts placed in leading publictions across region : PUNCH      GUARDIAN and etc.
– Over 200.000 impressions served via online advertisement
– E mail campaigns sent to over 1 million contacts globally
– 250's of updates posted on social media channels before the show
– 1 month spent reaching more than 3,000 professionals by phone
– SMS campaigns sent to over 100.000 people
– 1 month of outdoor advertising in Lagos