The 12th International Exhibition on Heating, Ventilation, Air-Conditioning, Air Filtration & Purification, Refrigeration Systems in Vietnam.
HVACR Vietnam is the most established international HVAC&R exhibition in the region. This annual international event is the only focused HVACR trade show in Vietnam. As the recognized industry event, HVACR Vietnam is the ideal platform for international manufacturers and suppliers to launch new products, reach out to buyers, appoint agents and distributors, build brand awareness and establish business networks in Vietnam's booming economy.
For the first time, HVACR will now be taking place in HANOI! The previous edition held earlier in March 2017 received resounding success. Held together with INMEX Vietnam, HVACR Vietnam 2017 hosted over 550 participating companies and brands and attracted 7,906 trade visitors. Join in our first ever HVACR Vietnam series in Hanoi!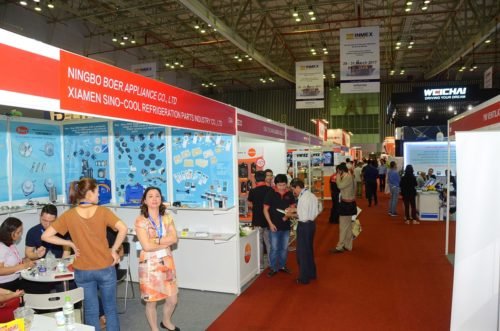 HVACR Vietnam 2018 features a comprehensive showcase of the Heating, Ventilation, Air Conditioning, Air Filtration & Purification, and Refrigeration technology and systems in the region. The exhibition is set against a backdrop of emerging industry trends not only in the country but globally – seeing a paradigm shift in HVACR technologies, where majority of the changes are aimed at energy efficiency and higher energy performance.
For its 12th edition, the annual international exhibition will accentuate the energy efficient products and systems, delivering better ways to preserve our way of life, save the cost of the electricity and fuel, and aim for practical and sustainable implications.
HVACR Vietnam 2018 is targeted at the professionals within the industrial sector, including the following industries: building and construction, food and beverage, healthcare, manufacturing, pharmaceutical, oil and gas, retailers, trade associations, water and waste management.